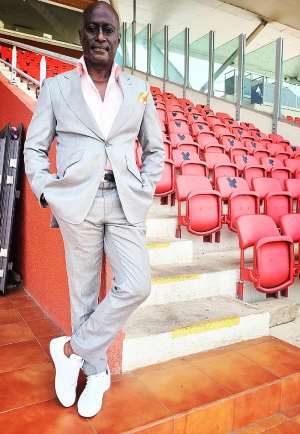 Since 2013, we at GNPC Ghana's Fastest Human have focused on Sprints, with Ghana's local scene as our MAIN playground, and a goal to make Ghana sprinting.....SEXY!!!
From April to August each year, we organize 100-meter competitions all over the Country, for under 10, under 15, under 18, and seniors over 18 in both male and female categories. The winners from each region are then brought to one location in September to find out who, amongst the regional winners, becomes Ghana's fastest human for the year.
This exercise continues to attract a lot of local talent and with help from the Athletics Association and other individuals, athletics scholarships are extended to some to go further their careers in the NCAA system in the US, which then polishes the athletes for Ghana to take advantage of during the international scene. For the ones that aren't able to go to the U.S., 4 of the best are selected and for one year, we take care of EVERYTHING for them locally, school with tutors, accommodation, nutrition, medical, a sports psychologist for them, the best local sprinting coaches and all clad in Adidas! We purposely make a HUGE DEAL of them during this one year, to entice others to strive harder to become one of the elite in the Speedsters Club as we believe that this pushes ALL the other sprinters to want to do better.
There have been several success stories associated with past winners of this Program and they have gone on to represent Ghana proudly, all over the World. This year alone, in May 2022, the 2016 & 2019 past winners, Joseph Paul Amoah and Benjamin Azamati lead the World with their 100-meter times and again, Ghana IS the Winner!!!
Dignitaries that have launched us in the past include the sitting Vice President in 2013, the late VP Amisa Arthur, then ex-President Jerry Rawlings in 2015, President Akufo Addo in 2017, and Vice President Dr. Baumiah in 2019.
Next week Friday, May 27th, 2022, we launch the 9th edition of this program and invite you all to be a part of this groundbreaking sprinting event.
GNPC Ghana's fastest human is dedicated to God, it is made in Ghana, made for Ghana, AND made by Ghana.