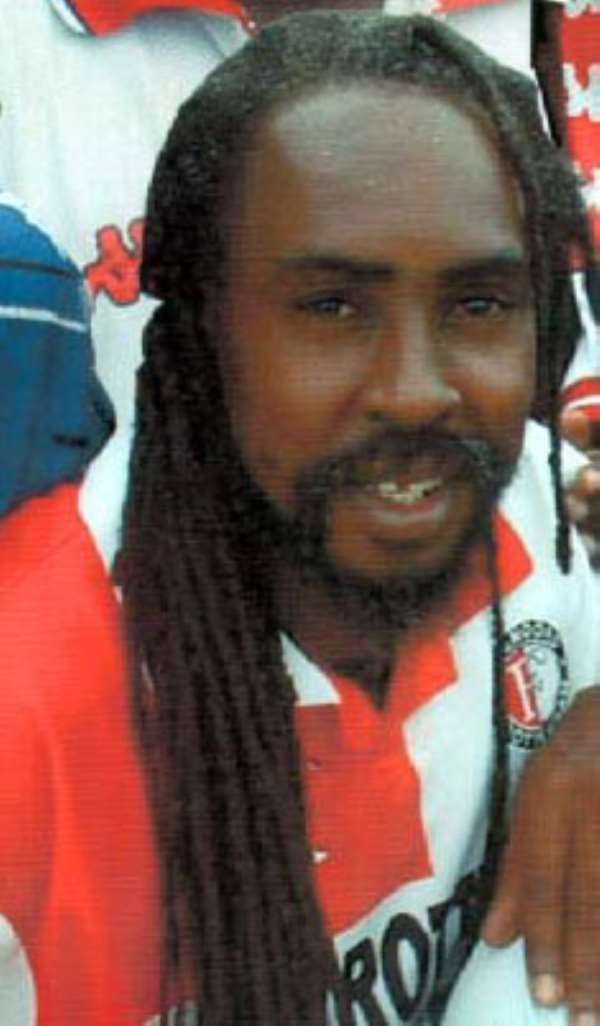 I was recently reading through the Ghananweb.Com Football discussion board when I came across a question similar to my title along with a paragraph of comment.
The question was "Does foreign coaches bring professionalism into our soccer?" This question hit me for a while and I was forced to sit up, take note and seriously consider the depth of the question, soul searching to find a comprehensive response against the background of what foreign coaches had contributed so far.
The issue of coaching in Ghana is one that is close to my heart, indeed I have carried my own cross albeit for a short period of time but the impact of that experience will remain with me for a long time if not for the rest of my life. Yet there is still work do be done on the football field and in the classrooms for coaches like me and the job is never done as coaching is such a dynamic practice, where even you, as the coach continues to learn on a daily basis.
I think that throughout the African Continent we have done our best to try and import foreign coaches into our game because we believe they do bring with them a level of professionalism that an indigenous coach does not have an appreciation of. If we look at what took place with Kotoko, King Faisal and now Hearts of Oak it is not only there qualifications and knowledge of coaching (and the game) that is brought to the table, but by and large good sponsorship packages from their respective countries of origin! Clubs like these also end up enjoying a good working relationship with clubs in the country of the coach's origin too.
Kotoko, King Faisal and now Hearts of Oak can not really afford to turn their nose up to such offers which also provides the prospect of players being offered trials there too all as an added bonus.
Recently, the Asantehene Otomfuo Osei Tutu announced that he was going to ensure that Coach Abdul Razak would be able to attend a Coaching Course in Germany so that he would have the opportunity of taking his A License. Quite frankly this is laudable and should be replicated throughout Ghana. My only reservation about the course is that it is scheduled to last for about three months. In my opinion it is not possible to complete a full blown A License curriculum in a period of three months and this is where the suggestion falls short of the glory.
In the Uk where I am in the process of registering to gain my A License the duration of the course is two years. First you have to do a two-week intensive at Lillieshall which includes theory and focuses on practice. You are then given work that you must complete over a one year period before returning a year to the day to complete another two week intensive session before you can be assessed and a verdict of "competent" or "not yet competent" is given. To say the least the course is very intensive and to top it all will cost you the sum of £2,500!
If you come out the other side qualified you have done well! If you don't you still have another year to return to take your assessment s again. In short a real A License is not something you can acquire over a three-month period! Therefore although the Asantehene's suggestion is laudable if we want to turn out good quality coaches there can be no short cuts in obtaining the qualification.
I suppose by this I am really saying that the English system of teaching the art of coaching is best eventhough it is not reflected in their position in the world league table and also despite the fact that they also have a foreign coach maintaining the English National Team. The other important factor when obtaining a License from the UK is that it is recognised throughout the entire world. There is no country that will reject coaches from the shores of the Uk who possess a UEFA A/B License because all Football Associations in the world over are very clear that to obtain that level of qualification in the Unite kingdom is not easy.
So when we analyse the situation at home it is unfortunate for our indigenous coaches but the foreign ones do have that little bit extra to offer. During my time at Okwawu Utd FC and whilst working and observing other established coaches it became clear that only a few really understood what coaching modules really consists of. For example: many do not understand the role food plays in football at all, which is key in any sport with a high physical output demand and need I say basic requirement.
Most Ghanaian coaches tend to talk about the 442 and very little else in terms of systems of play and very little strategy or tactic is employed. What I have noticed is that Ghanaian coaches are taken over by "what culture demands ism" and are caught up before match days with the "ways and means" distractions that are a prelude to pre-match discussions. The oils the powders and even the shirts that have taken an entire week to be blessed at a cost millions of cedis should have been put to good use in acquiring the food, isotonic drinks and medical supplies that teams go out to play games without!
Foreign coaches have a programme, a comprehensive programme too, which although naive to the problems we face in Ghana is up for the challenge non-the less. With two or three systems of play in the mind an assessment log for each player which includes food, fluid intake, fitness and mental ability and a monitoring system which looks at the willingness of the player to learn and to do new things. The entire way of thinking about the game and overall attitude and approach to individual player and team development is completely different and as such surpasses my Ghanaian colleagues.
Having said this, it is without doubt an undeniable fact that the only coaches who have really ever achieved anything for Ghanaian football has been the local coaches. Coaches like Sam Arday (now of Fetteh Feyenoord Academy) and Cecil Jones Attuquayefio (Benin National Coach) to mention but a few. All foreign coaches to-date have not been able to deliver eventhough fully qualified and exposed to football in Europe and sometimes other continents too, its so ironic yet true. So what then is the answer?
If the season starts this year (and that's a big if…) we will witness no less than five foreign coaches taking up the mantle of Premiership Clubs. Their salaries will reflect their qualifications and experience and no thought will be given to the previous coach who has now been released.
It is these Coaches that we need to invest in by sending them away to Europe to undertake properly organised and run Licensed Coaching Courses which see them being attached to a local team too. This will undoubtedly develop their knowledge, enhance their practical skill base and assist them in gaining valuable experience. Whilst working alongside other coaches in a set up devoid of "ways and means" as a practice and as a way of life, will only serve to help them develop their intellectual property before returning home to take up the practice full time.
The Ghana Football Coaches Association (of which I'm a member) needs to work with other established Coaching Associations to secure appropriate co-operation and to assist in developing a comprehensive development programme for our coaches. Annually they are paid our dues but very little happens as a result. We are not adequately represented and our interests while serving these clubs are not protected. If we continue to fail to invest in current and up and coming coaches our Premier League will be taken over by the foreign coach and this will render indigenous coaches redundant and surplus to requirement. Nana Kwaku Agyemang (pictured) UEFA B Licensed Coach & Level 1&2 Coach Educator