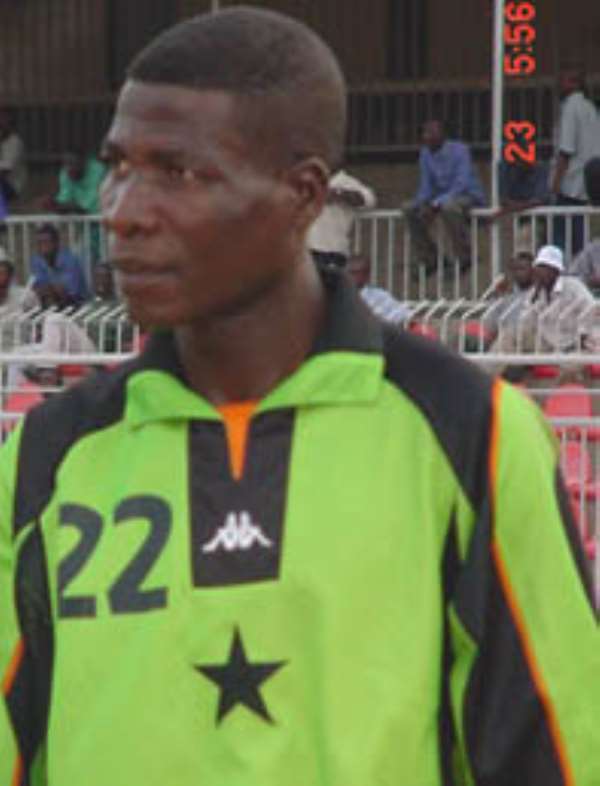 The retirement of Edward Ansah is a big message. I could remember him as far back as 1980 when he featured for Hearts of Oak against Kotoko in Accra which Kotoko won 3:0. Several years ago.
Indeed when I read that he was the first choise of coach Bukhard Zieze, I couldn`t believe it. I then started guessing and assuming the age of this calm looking goalkeeper who has served not only Accra Hearts Oak but Asante Kotoko among others.
He has really provided good service to the nation only that his last days with the Black Stars to to a section of soccer fans was in the negative. Be that as it may, lets forget about that issue and assess him from the scratch of his football carrier. Its painful Ghana is not at CAN 2004 with part of the blame levelled on Edward Ansah as a first choise in post in the qualifier. I remember him very well in Kotoko where he never won any match against Accra Hearts of Oak whilst in post and was unfortunate against ASEC Mimosa of Ivory Coast but had nice days alongside Kwasi Appiah, Isaac Otoo, Bright Obeng, Kwaku Duah, Akakpo Patron, Joe Okyere, Agyemang Duah,Seidu Yussif Frimpong Manso etc. I could imargin how he would feel when beaten in post by Felix Moderku late in the game to cancel an 18th minute goal by Bright Obeng in a a 1993 Kotoko-Oympics match in Accra which Seidu Yussif gave Kotoko the winner.
In his days with the Black Stars in the 90s, he was selected ahead of Muhamed Odoom, Salifu Ansah, Abukari Damba among others and had a clean sheet against Nigeria, a giant in African soccer, winning 2 and drawing one in all competitive matches but never won against Ivory Coast.
He was one goalkeeper lucky enough to be in solid defence comprsing of Frimpong Manso, Emmanuel Armah, Emmanuel Ampeah etc who were really protective barrier in his post. I wonder if the scores would have changed with Ansah in post when the Black Stars suffered 1:6 and 2:8 to Germany and Brazil respectively.
He has really paid his due to African soccer in the same way as Thophalous Abega, Roger Miller, Sam Okparaji, George Oppong Weah, Abdul Razark, Abedi Pele, Julious Bukandi, Lauren Pokou,Yussif Fofana among others.