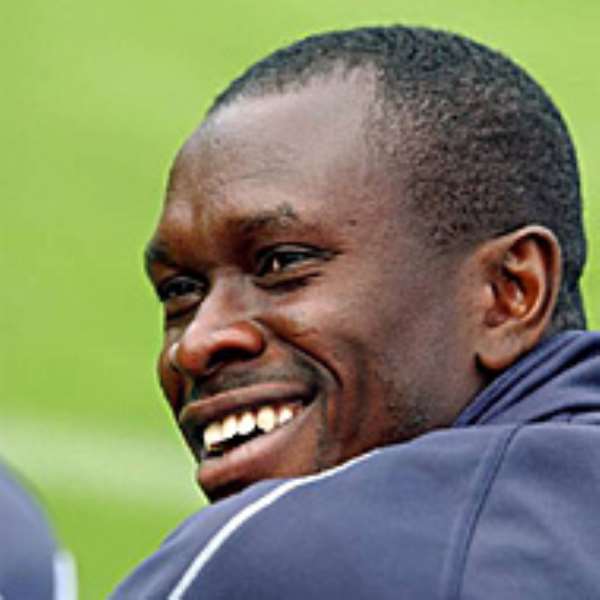 After months of limited playing time with injuries confining him to the sidelines, former Black Stars captain, Charles Akonnor has moved from VfL Wolfsburg in the Bundesliga to division one side SpVgg Unterhaching.
The 29-year-old attacker played over 48 international matches for Ghana in 1998 first joined Fortuna Cologne before moving to the Wolfsburg.
Akonnor rose to become Wolfsburg captain in 2001 but persistent injuries limited him to cameo roles and eventually sidelined him from the first team.
But eager to have one more go in Germany, Akunnor has decided to try his luck at Unterhaching.
Akunnor moved to Germany in 1993 after playing a key role in Obuasi Goldfields' early dominance of the national premier league. He had previously played for Okwahu United.
He quit international football after failing to make the Ghana team for the 2002 African Nations Cup in Mali.