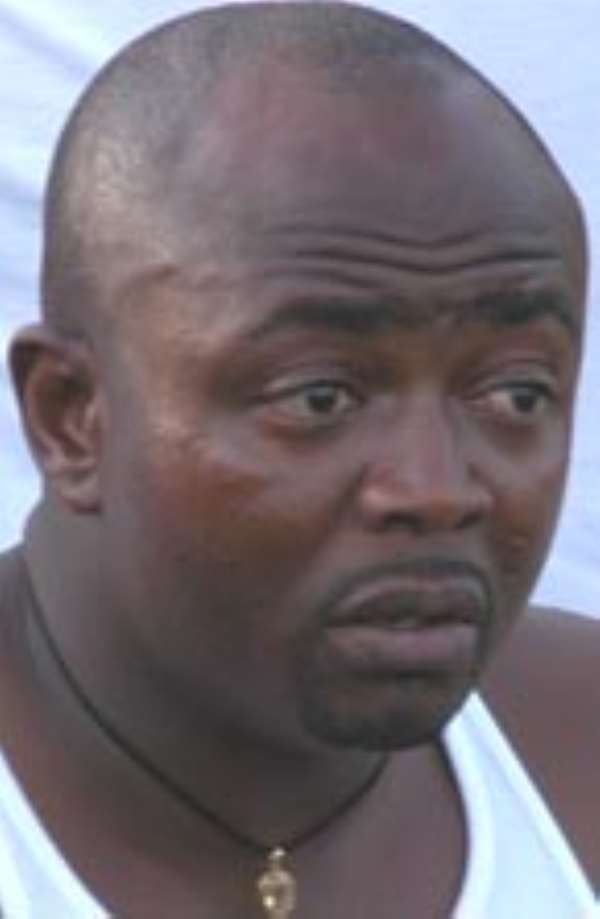 God save my soul for treading in the garden of the GFA.
If not, what is democracy about? Allow me to voice my views.
It has not been easy to write this comment or feedback but the idea had been lurking in my bowels like a virus for a while. It was respect and pity for the maestro coupled with the patience needed to carefully analyse and excite the sporting public that delayed it. Let's be honest as it pays.
In my candid opinion, the Black Stars trophy-famine during Abedi's dozen-year captaincy was the beginning of our current misery. Besides myopia, our attention was polarised
The junior teams credited themselves with world cup glories but no players flourished because we thought and talked about only Abedi and sometimes, Tony Yeboah but who else.
The question of over-age does not apply here because according to big brother Roger Milla, it is possible for an African, aged 50 years, to play competitively.
Like Milla himself, grand dads George Foreman and Larry Holmes proved it though they never ate our kenkey.
And surely, boxing training must be harder than football.
When Abedi declared his intentions and was in contention for the ultimate position of GFA chairmanship until the eleventh hour with executive intevention, the stage was set.
Mr. Ben Kuofie in all his experience missed the simple calculation. When a manager lacks basic logic, failure awaits his tenure unless he is a magician.
You do not need to roam the corridors of GFA offices to assess their competency level. Just attend a big match by mingling with them in the VIP box and observe things.
I can predict fairly that our Abedi has his ambitions set beyond Ghana's GFA and Presidency. He wishes to wrestle the mantle from the same person to bestow African footballer of the year three times on him. Doesn't he?
George Weah ascending to the Liberian or even Ghanaian presidency some day could be predicted owing to his calibre and genuine, single-handed contributions.
May I remind everybody that playing football and managing its administration require different knowledge and skills? There is nothing wrong with being ambitious but first we need to prepare properly because it looks easy from afar. It is risky for super stars who do not acquire formal lessons in administrative knowledge to vie for office.
The absolute success of Franz Beckenbauer underlines this fact.
I admired the individual skills of Abedi but his meddling in players' selection and tantrums as captain, openly exhibiting his indispensability but now in crucial management of the sport needs to be addressed boldly.
How can a captain who never won a single tournament for his country be entrusted with the responsibilty of managing national teams?
Those in authority must wipe the cobwebs from their eyes else we will run aground and never get to our destination. Abedi seems to be distancing himself from about every board decision and going public unilaterally with his opinions. That is selfishness and a lack of sound managerial ability. It shows clearly he is not in the GFA team so why keep him.
He wants 2010 but claims he wholeheartedly supports GFA's 2008 bid. What a contradiction! Why must GFA's proactive 2008 bid not be seen as giving Ghana a whole two years readiness for Africa's first world cup. We will have better sports infrastructure to mould our players as well as gain a general psychological overview nationwide not to mention the political strides at home and abroad to be notched up.
We have soon forgotten those who out of patriotism, played as a team to put Ghana on the soccer map.
Why are we waisting the coaching intelligence of real stars like Sunday Ibrahim, Jones Atuquayefio, Abdul Razak, Polo, etc. What is wrong with first serving our senior and most dedicated sons? They made us proud and well respected.
The Who-you-know chapter must be torn from the mentality of sports admnistrators in Ghana. Employ only good materials.
My advice to Abedi is to take up managerial studies as a matured student or exercise patience if he's graduated.
He may as well approach Barima Azuma Nelson for advice because it is "what we can do for mother Ghana and not what she does for us that counts". Thanks a lot for the space.