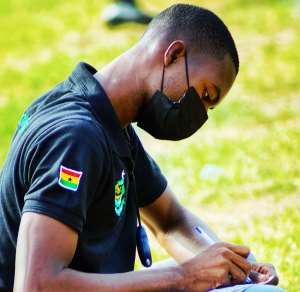 The young Industrious Tactician, was contacted by Army Ladies on Monday immediately after their Humbling defeat to Berry Ladies FC. He then emerged as the Camouflage Ladies first and unanimous choice for the position. Elegant, who has previously managed Walewale Catholic Stars FC and Immigration Ladies FC, immediate task will be to pull Army Ladies FC away from the bottom of the table.
In a statement after being appointed, Elegant said: "It has been a whirlwind few days, but I'm really enthused to be working for Army Ladies FC in the Premier League".
"Clearly, there has been some wonderful work that has gone into this football club over the last few seasons. It is now the job of myself and the technical team to continue and improve on that work with the ultimate aim of surviving in the Women Premier League".
"Army Ladies is a big club, with a vociferous hardcore supporters who are full of Morale. I've always worked to improve and develop players – with that obviously comes improved performances. I was really impressed with the idea, structure and vision that is already in place at the club".
"There are huge challenges ahead, but we are high-spirited and determined to see how far we can continue to grow as a club on and off the pitch."
Army Ladies FC sit bottom of the Ghana Women Premier League after losing their opening 2 Matches whilst conceding 8 goals in the process.