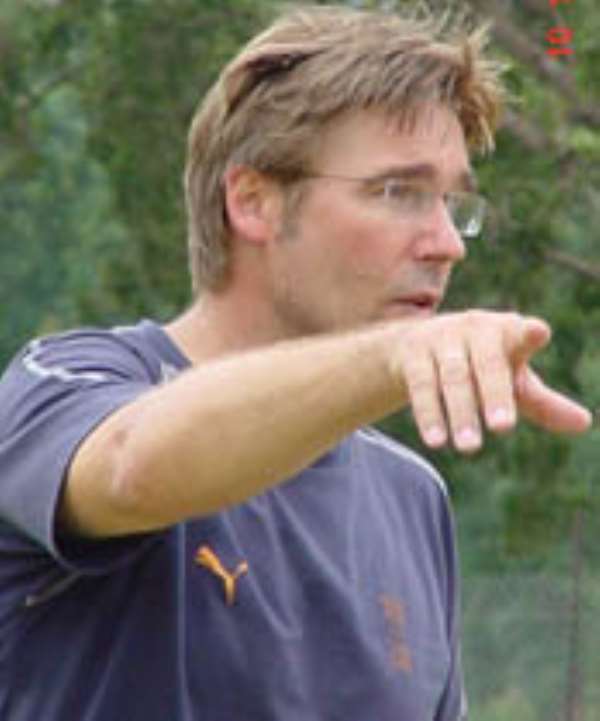 Irrespective of what happens to the football team, Black Meteors, at the All Africa Games, they will have the honour to represent Africa at the Afro-Asia Games to be held in India immediately the Unity Games are over.
The Meteors, together with Cameroun, Nigeria and a fourth team yet to be named, have been selected by the Africa National Olympic Committee (ANOCA), to represent the continent at the inter-continental event.
The Meteors will not be the only Ghanaian team that will represent Africa. Both the men and female hockey teams have also been invited to the Games while the first four winners in the individual events such as boxing and athletics will be given the privilege to represent the continent at the competition which is resuming after a break.
According to officials of ANOCA and later confirmed by Mr Albert Tettey, the General Secretary of the Ghana Olympic Committee, the other representatives for the various events would be chosen at the end of the respective disciplines.
"Ghana's handball team which has shown to be very strong, stands the chance of qualifying too and that certainly is a plus for Ghana," the ANOCA official told the Graphic in an interview.
Unfortunately, the exact dates have not been confirmed for the football matches at the inter-continental event and it is not clear if Meteors coach, Ralf Zumdick will allow his charges to take part in the event as they have a crucial 2004 Olympic Games qualifying match against South Africa in Ghana on October 25.
Alhaji Rashid Bawa, a Minister of State at the Ministry of Education, Youth and Sports, who is leading Ghana's delegation to the Games, said he would confer with coach Zumdick on his arrival in Calabar for the Meteors match against Cameroun today.
"If there are no clashes, there is no doubt that it would be a good exercise for the team and we will jump at that opportunity but if there are going to be clashes, then we will come out with a plan to make things work," he said in an interview before his departure from Abuja to Calabar yesterday