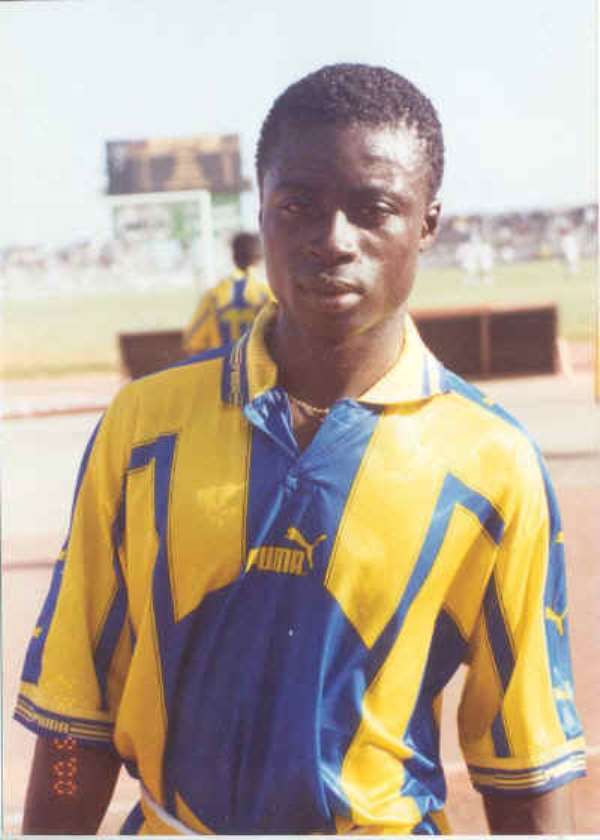 Today is the day, and an occasion for self-assertion by reigning Footballer of the Year, Charles Taylor, when he laces his boots and clads himself in the red jersey of Kumasi Asante Kotoko to feature against Accra Hearts of Oak at the Kumasi Stadium in a clash aptly suitable to be "called clash of old friends".
Thus, the 13th week Kinapharma Premier League match will provide Taylor — embattled by a five-month long controversy caused by a transfer dispute — an opportunity to shake himself off the tantrums that have characterised his image and esteem, and catapult him to yet another status, yet to be enjoyed by any of his peers.
In doing that, he will have to ward off a variety of challenges from his former team mates, with whom he enacted two sordid experiences against Kotoko when Hearts beat them 4-0 and 3-0 in two league matches in Accra, and then assure his new fans that the confidence reposed in him is worth the value he cost the club.
Such will be the scenario and such will be the atmosphere when the two giants meet in the cracker that seems to possess the capacity to serve a proper distinction between the two sides at the top of the league table.
At a time when the relationship between the two sides has been infected by the Taylor saga, the desire for what may sound vengeful cannot be any more stronger on either side.
Unenthused about what they deem an unpopular way of poaching their most-prized profession, Hearts cannot wish for any other occasion to pay Kotoko back than what tomorrow provides.
For, even though they reaped a huge amount in excess of ¢1 billion, Hearts did not imagine losing a gem in Taylor to their all-time biggest rivals.
Yet the size of monetary price Kotoko paid for Taylor's services is enough to cause them itches on their skins. And it is upon that realisation that they intend to punish Hearts for their 'stubbornness'.
Whichever side triumphs after 90 minutes will have cause to celebrate a double victory: first for the three points at stake, and second for winning on the basis of the Taylor factor.
What should be guaranteed, however, is a proper behaviour by fans of both sides, irrespective of where the tide swings.
Great Olympics and King Faisal will fight in a reversal of the Kumasi clash when they go at each other in Accra, while Tano Bofoakwa meet Power FC at Sunyani.
Stay Cool Professionals can be sure of maximum points against B.A. United at Koforidua while Mine Stars have a tough job against RTU at Prestea.
Heart of Lions can win maximum points at Kpando against Hasaacas, just as Berekum Arsenals possess, arsenal to tame Liberty at Berekum.
Today in Accra, impressive Okwawu United have a crunch date with Goldfields in a match of equals