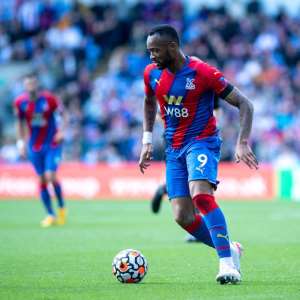 Crystal Palace manager, Patrick Vieira has heaped praises on Jordan Ayew for his performance and his work ethic but hope he finds his goalscoring form soon.
The Ghana striker has struggled with both club and country having played over 45 games without a goal.
According to Vieira, the attacker needs to start scoring goals to give him the confidence to support his fantastic work ethic.
"The only thing Jordan is missing at the moment is the goal to give him the confidence he needs. Outside of that his work ethic for the team is fantastic. When you're making the squad you don't just look at the goals, you look at the work ethic, the sacrifice they're making," Patrick Vieira told the club's website.
"I'm happy with the way Jordan's working at the moment but he needs to score those goals. The way he's working for the team, he deserves to score goals," he added.
Ayew who was the club's top scorer last season has made 11 caps so far this term and provided only one assist without a goal to his name.
The striker is expected to feature for Palace against his former side Aston Villa in the English Premier League.