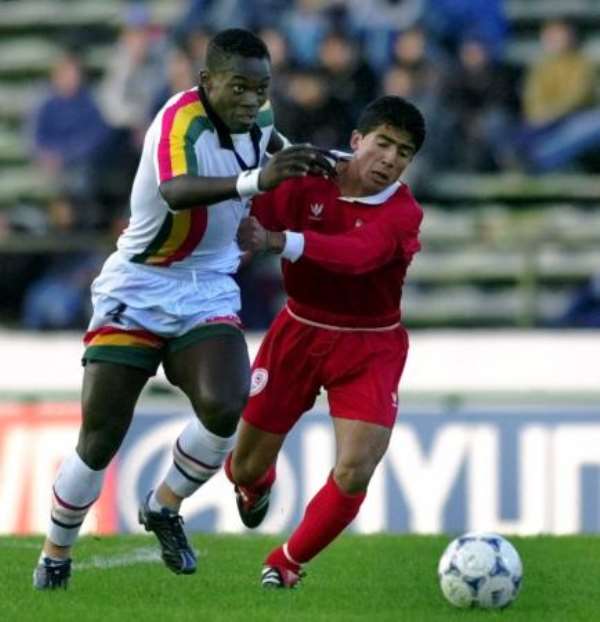 ....Bastia Turn Down 3m Pound Plus For Essien Michael Essien won't play for Everton next season until the English premiership side up their bid for the Bastia midfielder. Bastia say Everton's offer of 3 million pounds plus out of sorts Alex Nyarko is not enough.
Essien's agent Fabien Pivateau says Everton are the only club to have made a concrete offer for the player. He explained that all the other clubs linked with the player have only expressed interest even though PSG and Lyon's are said to be very serious.
Essien has been linked with the two clubs in addition to Liverpool. Pivateau revealed that Essien's real interest is to play in the English Premiership one day.