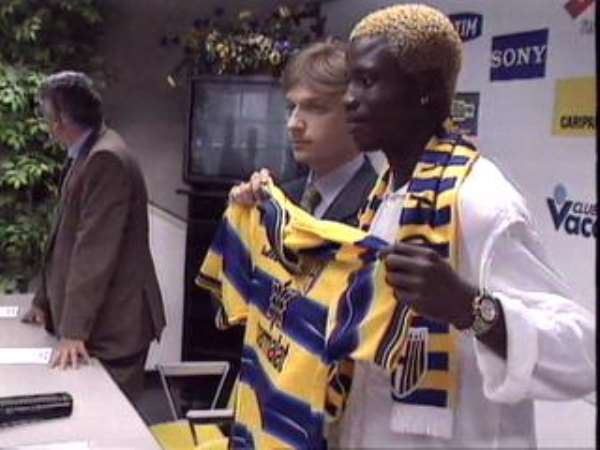 Roma's success in completing the signing of Olivier Dacourt has also worked to the benefit of their Coppa Italia rivals AC Milan, in that the Rossoneri are now the frontrunners for Stephan Appiah's signature.
Appiah, 25, has seen his reputation dramatically enhanced on the strength of some excellent performances for Brescia this season, though it is actually Parma who own the rights to him.
Gialloblu coach Claudio Prandelli is said to be willing to sell the £4m-rated midfield all-rounder, but that could all change if Chievo Verona star Simone Perrotta snubs Parma in favour of Inter.
Watch this space.