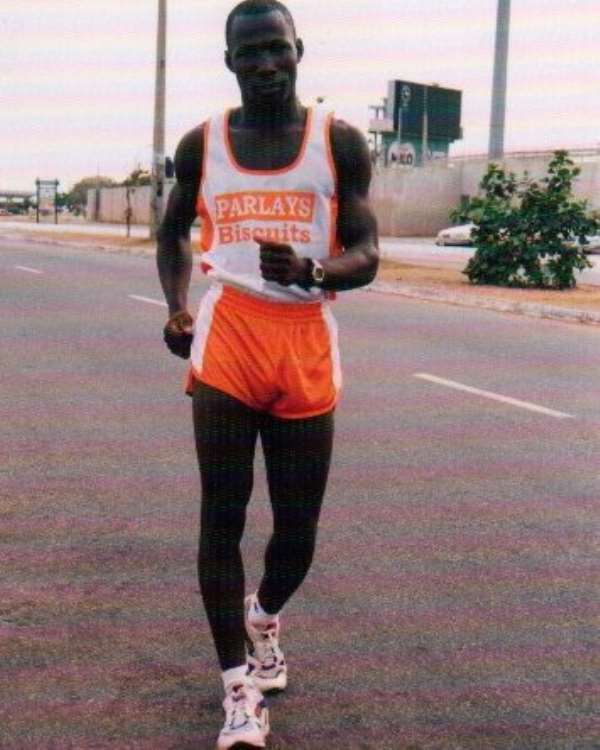 Benjamin Annan of Cape Coast won the third Ghana-US walk over the weekend among a large number of competitors. It was held in honor of US walkers who have, from time to time, been giving their Ghanaian counterparts support.
Second place went to Atta Bright of Kumasi while John Mensah of Takoradi won third place. Winners were notified that because of a small mis-hap as to the arrival of sports equipment from the US to Ghana, their prizes could be picked at a latter date.
The victorious Annan decried the absence of seasoned walkers such as Vincent Asumang, Ahmed Tijani Sanni, Stanley Briamah and the rest of the pack he has been walking with for the past eight years, and hoped he would meet them in subsequent competitions.
Mr. Booba Clottey an executive member of Visco Walking Club advised the walkers to put the equipment to good use and also endeavour to train hard so that, the donors will feel satisfied.
He thanked Sierra Race Walkers based in Sacramento, California and Mr. Steve Vaitones of the USA as well as Race Walking Development Committee, and Renay A. Mercer of FRIENDS SCHOOL also of the US for readily coming to the aid of Ghanaian walkers, and hoped the gesture would continue.