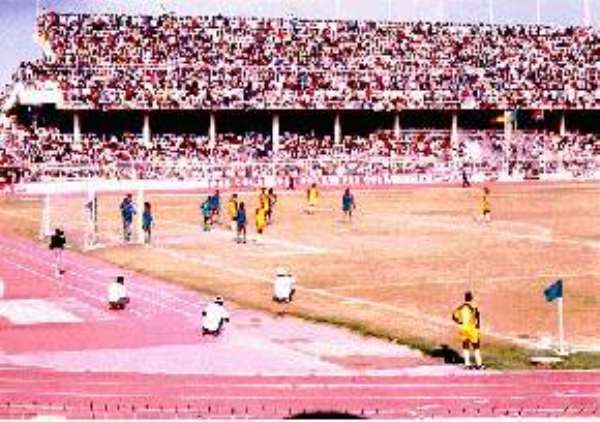 The Ministry of Youth and Sports has initiated a move to construct a mini-stadium to cater for three sporting disciplines-lawn tennis, basketball and swimming.
The over 500,000 dollar project is to be located behind the scoreboard of the Kumasi Sports Stadium at the southeastern end of the car park at Asekwa.
Mr Edward Osei-Kwaku, Youth and Sports Minister told GNA Sports in Accra on Wednesday that the project, which would be in three phases, was designed by Seedani Consult.
The first phase comprises a tennis court, viewing pavilions with changing rooms and a refreshment block while the second has a basketball court.
The minister said the third phase of the project would be made of a sports hall and swimming pool with its ancillary facilities.
Mr Osei-Kwaku said the provision of the facility forms part of the ministry's vision of rejuvenating and revitalising "lesser" known sports to an appreciable level.