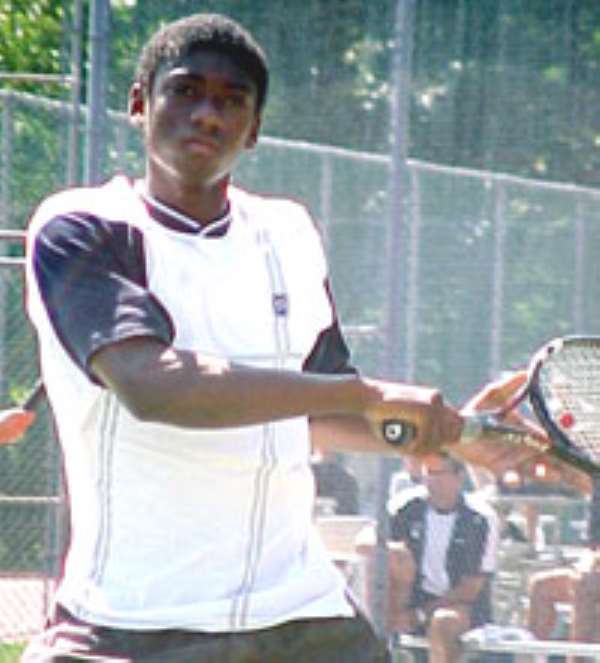 Ghana's number two seed, Henry Adjei Darko, who gave the country a 1-0 lead over Armenia in the Euro Africa Zone Two Tennis play-off at the Accra Sports Stadium on Friday left for Lagos, Nigeria, on Monday for his second professional point match.
His elated father told the GNA Sports after the his son's victory over Tsolak Gevorgyan in a 6-3, 7-6 (7-2), 6-3 thriller that Henry would play his first match on Tuesday. Henry, who is on an ITF scholarship programme in Kenya, stumbled at the initial stages but managed to recover quickly to carry the day.
His father said his son played too cautiously at the beginning and fumbled greatly in the set apparently due to the fact that he just recovered from malaria. Mr Adjei Drako told the GNA that his boy could not train for 10 days and this might have contributed to his sluggish performance on Friday.
"I'm glad that he has won but he did not play his very best", the boy's father said. Asked about the future plans for the son, Mr Adjei-Darko said Henry would probably leave for the States for his university education after the Nigeria games. "At the moment, there are so many offers from the Universities in the States, but we are yet to chose from the lot", he said.