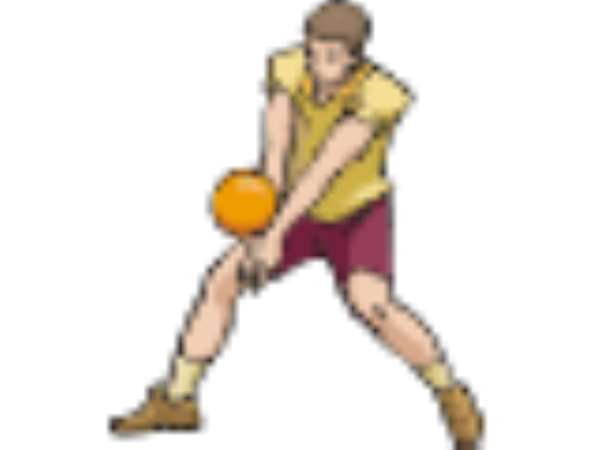 SWAG's volleyball star of the year, Shamsu Awudu, has expressed optimism that Ghana's champion club, Kwarmerk, will be among the medal winners when the dust finally sets on the 21st African men volleyball championship currently underway in the Ivorian city of Abidjan.
In an interview with the Graphic Sports shortly after the Ghanaians had chalked a memorable and morale-boosting 3-1 win over one-time Africa champions, Sonnel of Cameroun, Shamsu, who is a key member of the team, said "The least I expect is a place in the semi-finals. And I am not saying so based on our brilliant performance against Sonnel but, basically, from what I have seen here, it will be great injustice if Kwarmerk does not reach the medal zone. Kwarmerk beat Sonnel 3-1, winning 19-25, 25-18, 25-23, and 25-12.
Shamsu, a second year Agric student at the University of Cape Coast, attributed their flying start in the competition to their collective will and determination to win glory for themselves and the nation.
"We are simply hungry for success. For too long, volleyball and other hand games have been little or no attention despite the abundance of talent and we are determined to make everybody sits up by producing results at the international level "We are totally focussed and nothing can derail our ambitions at this point," he added.
Not surprisingly, Coach Agama and hard-working Team Manager, Simon Mensah are also confident of booking a place in the semis even though the competition has barely started
And team manager Simon Mensah was quick to add "the last time Ghana won a medal in Africa was way back in 1978 when our women came out with a bronze at the All-Africa Games in Algiers and we are determined to improve upon that record. In all, 12 teams, drawn into two groups, are participating in this year's tournament.
In Group A, are defending champions Etoile Sahel of Tunisia, Zamalek of Egypt, Police of Kenya, Police of Nigeria, Kigali Club of Rwanda, and Soteci of Cote d'Ivoire.
Group B comprises Kwamerk of Ghana, Sonnel of Cameroun, Eburmea of Cote d'Ivoire, Tenor of Benin A .S. Duanne of Togo and Inter Club of Congo Brazzaville.