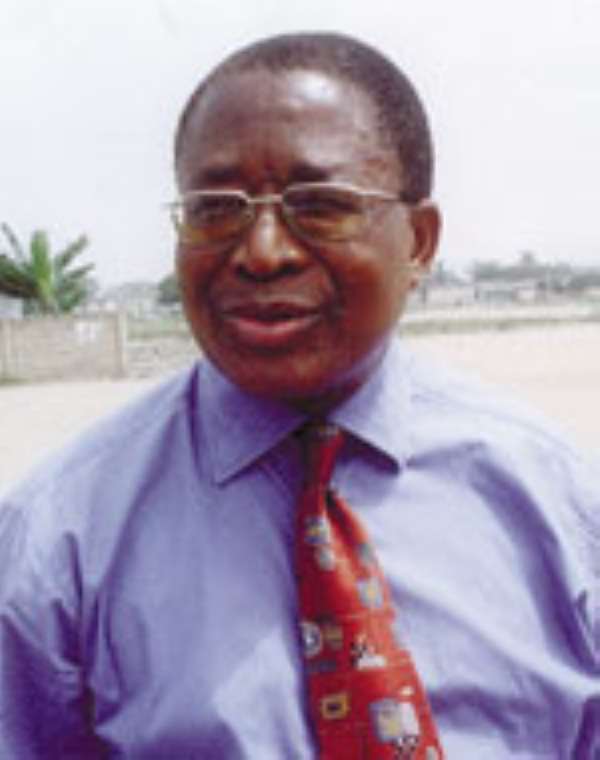 Mr Edward Osei Kweku, Minister of Youth and Sports on Wednesday visited Kpando to inspect a ¢170 million ongoing Handball project at the Stadium.
The project, which is being financed by the Ministry, the National Sports Council (NSC) and the Kpando District assembly involves a multi purpose court for handball, Volleyball, Lawn Tennis, Badminton and an office as well as a sports hall. The court is being constructed to enable the district host the National Handball Championship which was originally scheduled for December last year but was postponed due to delay in the construction of the court.
The Minister was taken round the Stadium by Mr Seth Asorwoe Akwensive, District Chief Executive of Kpando, Mr Clement Doe, District Sports Development Officer and Mr Godwill Geraldo, Volta Regional Sports Development officer.
Addressing them, Mr Osei Kweku promised to immediately release ¢20 million, which is part of the ¢45 million budgetary allocation for the project and urged the NSC and the District Assembly to contribute their quotas towards the project.
He said the rest of the amount would be released after two weeks during which time he would have paid another visit to see the progress of work. Mr Osei Kweku asked for proper accountability on every money they collect towards the project adding, "heads would roll if the right thing is not done".
He advised the people to find ways of generating income for the development of the stadium. The Minister said he would have a discussion with the Minister of Local Government and Rural Development on how to make it compulsory for all District Assemblies to give at least 5 per cent of their common fund to the development of sports in their districts.
On the playing field, Mr Osei Kweku advised them to re-grass the field to make playing enjoyable while all efforts must be made to provide permanent stands at the stadium to improve patronage and revenue. Dr. Emmanuel Owusu Ansah, Chief Executive of the National Sports Council, said a new method of growing grass would be introduced to the district to help re- grass the field. He said the new method is effective and helps grass to grow very fast adding that the process would be introduced to other Regional and District Sports Stadiums throughout the country.