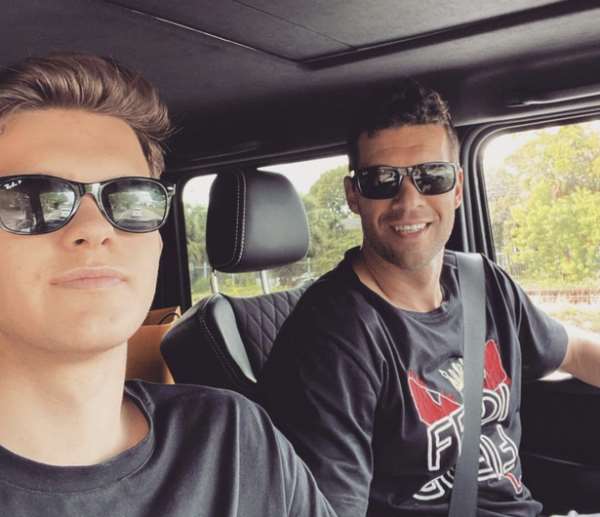 Emilio Ballack, the 18-year-old son of former German footballer Michael Ballack, died in the early hours of Thursday morning after a quad-bike crash in Portugal, where he was on holiday.
The accident occurred at around 2am local time at the Ballack family's Villas do Mar estate, near the town of Troia, which is just south of the capital Lisbon.
The Portuguese TV channel TVI24 were the first to report the news of Emilio Ballack's death, after the fire brigade and emergency services arrived at the scene of the accident but could do nothing to save his life.
TVI24 report that the tragedy occurred when the quad fell on top of the 18-year-old.
Chelsea, one of Michael Ballack's former clubs, have already offered their condolences to the Ballack family.
"Everybody associated with Chelsea Football Club is shocked and saddened to learn of the death of Emilio Ballack at the terribly young age of 18," Chelsea's tweet read.
"All our thoughts are with his father Michael and his family at this sad time."
Emilio is one of Ballack's three sons. He was born in 2002, a year after the eldest, Louis, and three years before the youngest, Jordi.