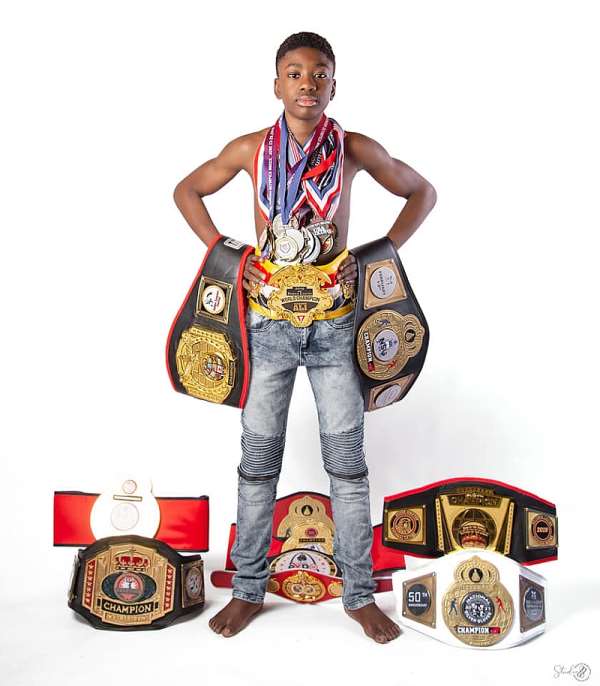 13 years old Joseph Awinongya Jnr. on Saturday, April 3, 2021, beat Lamar Asante in the finals of the USA National Boxing Competition to win his eighth championship title belt.
Joseph Awinongya Jnr. made his way to the finals in the 106 lbs weight classification after going past Rubio Gabriel and Alexander Hom in the semis and quarter-finals respectively.
Lamar Asante overcame Wilson-Brito Devon to book his place in the finals.
Both boxers of Ghanaian descendants really showed class and preparedness for the future.
Awinongya Jnr. took advantage of his reach, height and effective jabs combined with left and right hooks to dominate the rounds.
His dad/trainer Joseph Awinongya Snr. and the entire family was very happy with his performance. " Joseph looks sharp, and am proud of him, we are getting back to the gym on Tuesday," he said.
The Boxing fraternity in Ghana, Boxing Writers, Boxing Ghana News and Friends of Boxing, Ghana Boxing Supporters Union (GBSU) are very happy with this achievement and wish him more success.
The 2020 /21 USA Nationals come on from 25th March to 3rd April in Louisiana.