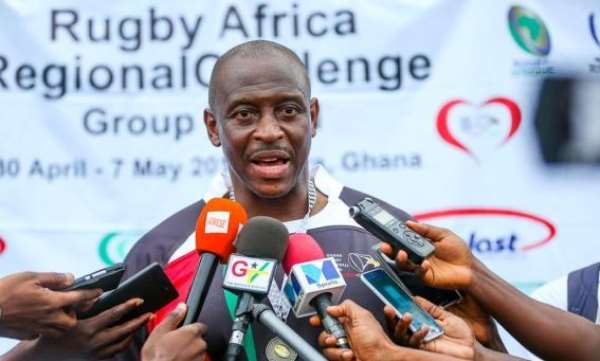 Ace sports administrator and President of the Ghana Rugby Football Union, Herbert Mensah has listed the challenges that have hit sports administration by the devastating coronavirus.
According to him, sports administrators are facing laborious times as businesses have refused to invest in the game due to the hardship befall them by the pandemic.
"… businesses are not investing in sports anymore. Some are cutting down workers while others have reduced production due to the pandemic..", he said in a video.
He stated that Ghana Rugby is facing the same challenges but one thing that is keeping the association going is the maintaining of relationship with their sponsors.
Covid-19 testing
Mr Herbert Mensah indicated that the Ghana Rugby Football Union conducted over four hundred Covid-19 testings on its players and officials.
According to him, this is to ensure "everybody in the sport is free from the virus and strong enough to partake in training and other activities of the association.
He stated that, out of the four hundred tests, about fifteen came positive but have recovered after weeks of isolating.
The arrival of Covid-19 vaccines
Addressing issues in relation to the arrival of the Covid-19 vaccine, Herbert Mensah heralded the Ghanaian government for acquiring vaccines for the country sincethe movement of the right direction is certainly the question of vaccinations."
The former Asante Kotoko Chairman indicated that the numerous conspiracy theories surrounding the vaccine are all made-up to scare people.
"It is a global world; it is not a world that we sit down with our conspiracy theories that we aren't going to take a jab. We are all in a global world."
"I say it to all my friends it is only a matter of time some countries will turn around and say without the vaccine you cannot get on the plane, without the vaccine you can't attend the theatre, the restaurant among others," he predicted in a video while addressing issues of COVID vaccination.
The Ghanaian businessman however lauded the Akufo-Addo led government for acquiring the vaccines and making sure that the majority of the citizens are all vaccinated.
"We are blessed to have such a leader," he noted – adding that "I understand from experts that the vaccine is safe and good."
----PeacefmOnline