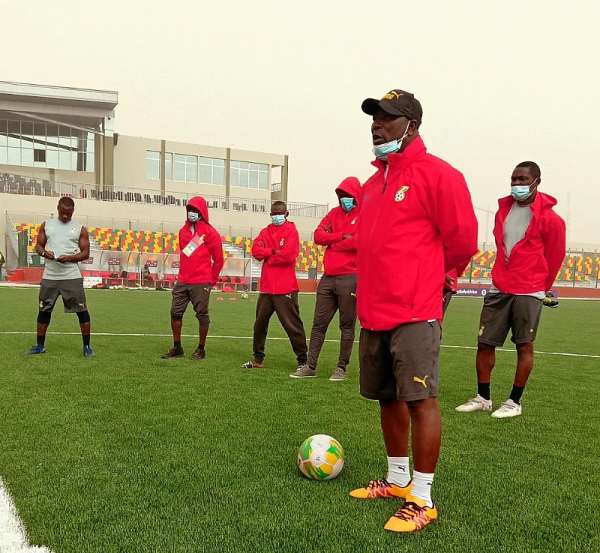 The head coach for the Ghana U-20 team, Coach Karim Zito has revealed that his players recovered from the defeat to Gambia to beat Cameroon after he reminded them of what was at stake.
Nicknamed the Black Satellites, the West African country suffered a shock defeat to Gambia in the final Group C match of the 2021 Total CAF U-20 Africa Cup of Nations (AFCON) tournament being hosted in Mauritania.
Fortunate to sail through to the quarter-finals of the tournament as one of the best third-placed teams, Ghana was drawn to face a Cameroon side that progressed to the knockout stage with a 100% record.
In a fierce contest between the two giants on Thursday afternoon, the Black Satellites put on a good fight and defeated their counterpart 4-2 on penalties on the back of a 1-1 draw at the end of extra time.
Speaking in his post-match interview, Ghana coach Karim Zito has opened up on what inspired the impressive performance from his players.
"I reminded them that this tournament is about them and their future as footballers. I also told them most importantly they have to think about Ghana and die for the country," the experienced coach said after the match.
Coach Karim Zito continued, "For now we are waiting to know our opponents for the semi-finals then we roll out our plan for that match."
Meanwhile, with Uganda beating Burkina Faso in the second quarter-final match of the tournament, they will now take on Ghana in the semi-finals.