Lesbianism among Ghanaian female footballers: Black Queens striker Priscilla Adubea wades into discussion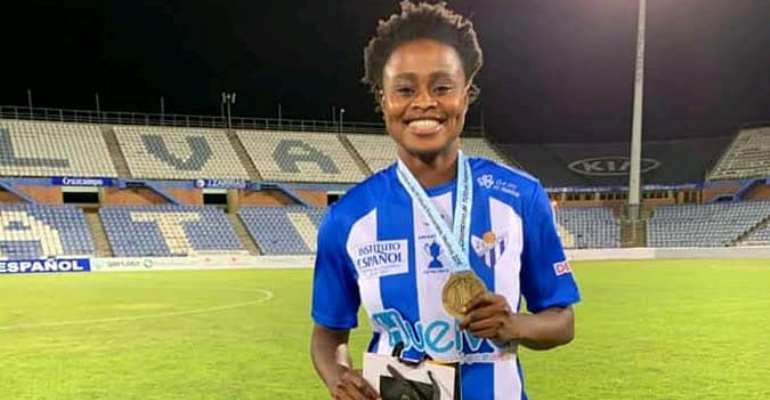 Black Queens striker, Priscilla Adubea has waded into the of lesbianism among Ghanaian female players.
Over the years, it has been reported that lesbianism among female players is on the rise.
Speaking an interview, the Sporting de Huelva forward disclosed that she has a boyfriend and will be very happy to be married after her football career.
She also stressed that its a choice but she has no interest.
"Ghanaians don't respect female footballers because they think we are into lesbianism, I won't speak for lesbians but it's a choice. People who are not footballers are also into it", she told Asempa FM.
When quizzed whether she will accept a proposal from a lesbian or a bisexual, she answered without mincing words.
"I'm not here because of the act, my vision is to become better as a footballer and nothing can distract my ambitions.
"Those here who into the act earned all the money through football so there's no point in accepting a proposal from them because if money" she added.
The issue of Lesbians, Gay, Bisexuals, Transgender, Queer and Intersex (LGBTQI) has become rife and dominated radio and TV discussions ever since an office was established and duly opened in the country.
Samuel Ekow Amoasi Appiah
Sports Journalist