Richard Commey keen on going past Jackson Marinez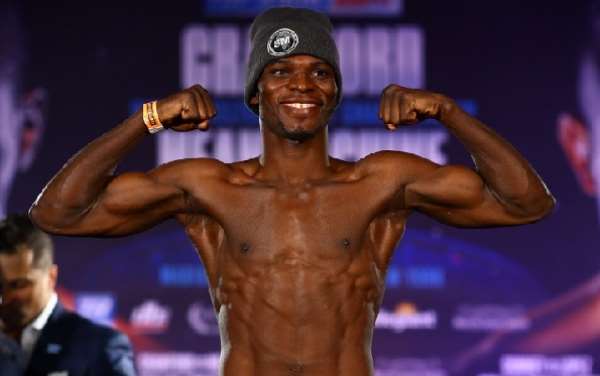 Richard Commey
Former International Boxing Federation (IBF) lightweight champion, Richard Commey, says he will only think of a world title shot after beating Jackson Marinez on February 13.
Commey, who will make his ring return since losing his world title to Teofimo Lopez in December 2019, has refused to underestimate his Dominican Republic opponent ahead of their bout.
The 33-year-old Ghanaian fighter failed to fight last year due to the COVID-19 pandemic which led to a temporary ban on all sporting activities in the country.
Commey has been in New York training feverishly for his upcoming bout with the 30-year-old Marinez who was undefeated in 19 fights until a controversial defeat to Rolando Romero in his last bout last August.
Speaking to Boxingscene.com, Commey believes Marinez should have carried the night against Romero but refused to brand the verdict of the judges as robbery.
"Once this fight is out of the way and I am victorious then we can speak about world titles," Commey said. "I am not underestimating Marinez one bit; he has my full attention.
"I don't think it was a robbery as that is a strong word. "I believe Romero got the [house] decision just like Robert Easter Jr. did in our world lightweight title fight back in 2016," he added.
Commey is looking forward to becoming a two-time world titlist starting from his upcoming slugfest with Marinez next month.