Ghana Premier League: Thugs Rob Legon Cities And Berekum Chelsea At Accra Sports Stadium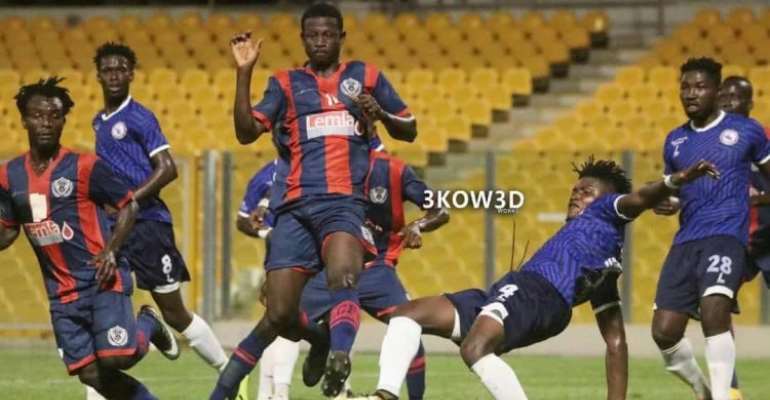 Players and Officials of Legon Cities and Berekum Chelsea have both been robbed following their matchday 1 game at the Accra Sports Stadium.
According to reports, mobile phones, laptops, monies and other gadgets have been taken away by the thugs.
Berekum Chelsea forward Kofi Owusu in an interview revealed that they were left in shock after arriving at their changing room and realised that their belongings were stolen.
"After the game, we went straight to the dressing room and got the surprise of our lives. Our belongings were stolen," Owusu told AshesGyamera.com.
"We could not believe it because the doors were closed and most especially we played in an empty Stadium since it was behind close doors.
"Some of the players lost hundreds and thousands of cedis while mobile phones and laptops were also taken away. I don't know what the authorities will do about this incident but it is very bad," he added.
The match between Legon Cities and Berekum Chelsea ended in a 1-1 stalemate at the Accra Sports Stadium.
A 34th minute spot-kick neatly converted by Jonah Attuaquaye rescued Legon Cities from a home defeat after Stephen Amankona had opened the score on the 22nd minute via a penalty kick awarded to them after Kofi Owusu was fouled in the 18-yard box.
Ironically, the match was played behind closed doors on Saturday.
Samuel Ekow Amoasi Appiah
Sports Journalist