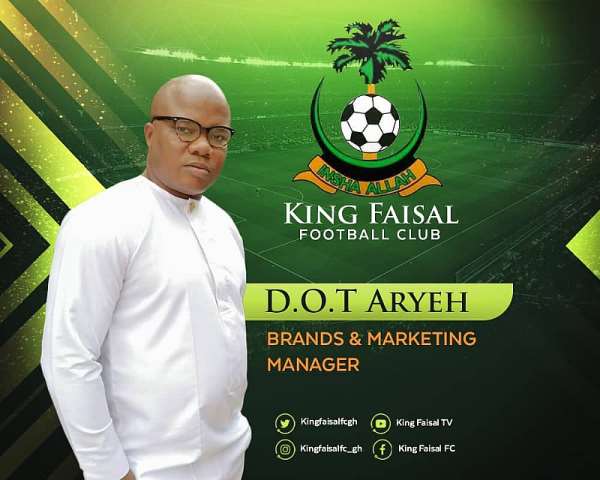 King Faisal Football Club has announced that they have appointed Daniel Odoi Aryeh to occupy the position of brand and marketing manager.
The Kumasi-based club is keen on retaining its top-flight status beyond the 2020/2021 football season.
Not only has the team signed players to bolster its squad for the upcoming season, but they have also in the past months appointed persons to various key positions.
Today, King Faisal FC has confirmed that Daniel Odoi Aryeh is joining the club to serve as its brand and marketing manager.
"We are extremely happy to announce that Daniel Odoi Aryeh has joined as our brand and Marketing Manager!", a statement on the Twitter page of the Ghana Premier League Club has said.
It continues, "As the new marketing manager he will be on the lookout for sponsorship opportunities and also grow the King Faisal brand in the local and further afield".
On the opening weekend of the new Ghana Premier League season, King Faisal will travel to Sogakope to face WAFA.