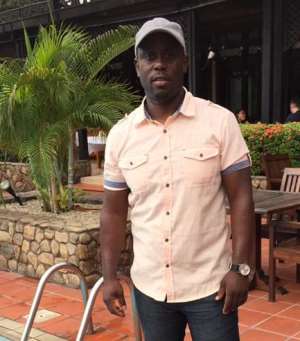 Mr Gabriel Ammah has called on the Local Organising Committee (LOC) of African Games 2023 to ensure that the roads connecting the three cities hosting the event are very good.
Sharing his thoughts on the event dubbed 'The African Olympic Games' he noted that transportation of athletes from Games Villages to stadiums in Accra, Cape Coast and Kumasi is a major issue that must be considered.
Gabby Ammah who is a businessman, estate developer, farmer, musician and sports/tourism enthusiast said the roads must not be prone to causing accident, and called on drivers to be careful and cautious now and during the Games period.
He urged the LOC to find people and businesses who are interested in marketing and promoting Ghana.
The CEO of Urban Sports Champions expressed that African Games 2023 is another opportunity to let the world know much about Ghana.
"I hope our athletes are going to train hard and claim as many medals that they can, especially in boxing and kickboxing, this is an opportunity for our coaches to unearth, groom and train the next African and World Sports Champions" he added.