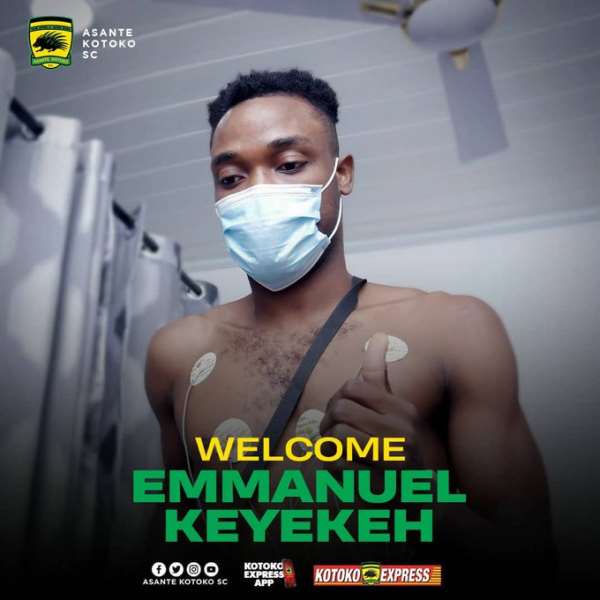 Emmanuel Keyekeh
Deputy coach for Karela United, Stephen Abugri, believes the departure of Emmanuel Keyekeh will not affect the club ahead of the new football season.
The 22-year old has joined Asante Kotoko after his impressive spell in the 2019/2020 season for Karela United.
Abugri insists the midfielder is not the best player in the country and says the club will not be hugely affected by the departure of the midfielder.
"He is a good player but not the best player in Ghana and it possible we will get a player better than him. We will get someone better or of his type in our team", he told Happy FM.
"We will definitely get his type in the team. That is why the club is still doing recruitment to replace him"
Keyekeh made 11 appearances for Karela United and was adjudged the Man of the Match three times, during his stay at the club.