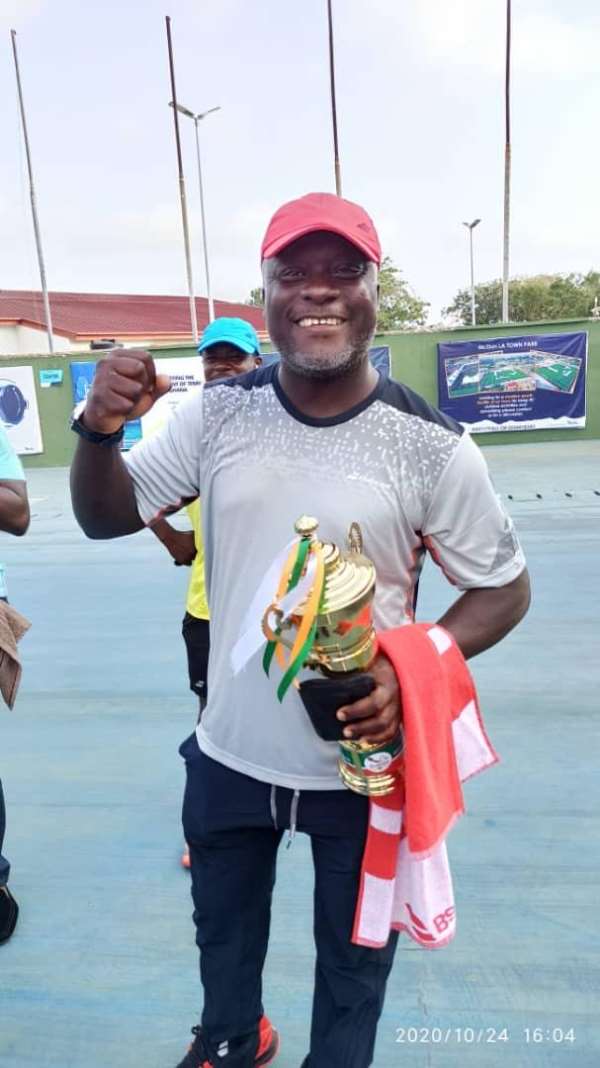 Alfred Mills (Angelo) edged past Stephen Bempah to win 'Know Your level' Invitational Tennis Training Match. Mills won 3-6, 7-5, and 10-8 at the Tema Oil Refinery (TOR) Tennis Club House, Tema Community 8.
Going into the game, Bempah was highly rated as the favourite to land the title. However, Mills put up a truculent style in the game to come on top and did it with a splendid forehand winner.
Speaking to ghanatennis.org Mills said, 'It was very exciting winning my first trophy as a social tennis player. Going into the game, most people wrote me off but I'm happy to prove them wrong'.
'My focus is to train hard now for the upcoming Babolat doubles,' Mills added.
Mills received a giant trophy and Babolat tennis apparel and Babolat souvenirs.