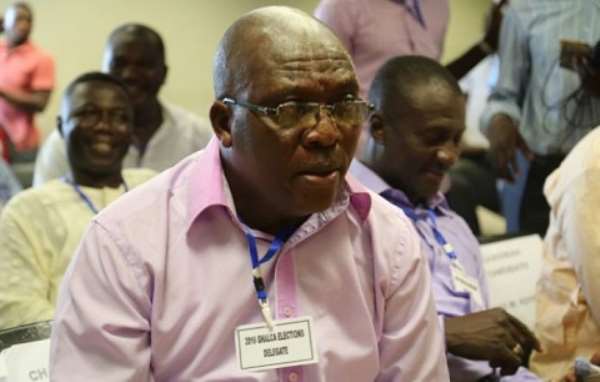 GHALCA Chairman Kudjoe Fianoo
The chairman of the Ghana League Clubs Association (GHALCA), Mr. Kudjoe Fianoo has lauded the Ghana Football Association (GFA) on their 1-year anniversary while noting that the level of respect in the Executive Council is good.
On Sunday, October 25, 2020, the GFA administration led by Mr. Kurt E.S Okraku as its president marked exactly 365 days since they assumed office.
Assessing the performance of the administration, Kudjoe Fianoo has noted that they have done well so far.
According to him, although he is not serving on the Executive Council, he has been impressed with the level of teamwork and respect he has seen amongst the members.
"Though am not on the current Exco but I can see the level of respect and teamwork in the current Exco members and you can see that we have an experience Exco so far the likes of Oduro Sarfo, George Amoako, Randy Abbey Tony Aubyn, etc are very vibrant on the Exco", the GHALCA chairman told Hot FM in an interview on Monday.
Meanwhile, on the occasion of the 1-year anniversary, the Ghana FA is calling on all stakeholders to continue to work together to develop football in the country.