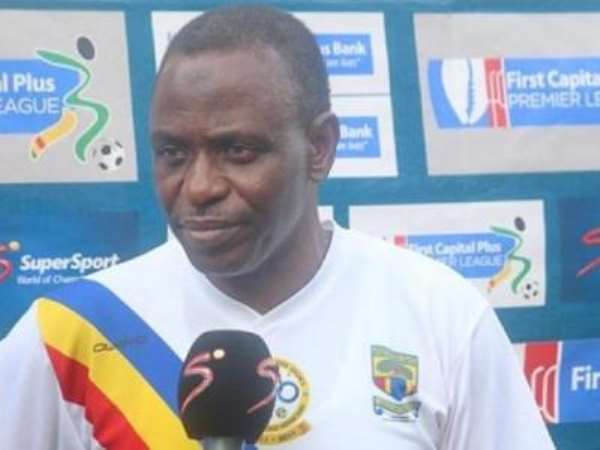 Coach Mohammed Polo
Ghana legend, Mohammed Polo has described as disrespectful the decision by the Ghana Football Association (GFA) to appoint an expatriate as the new Technical Director of the association.
Following months of waiting, the country's football governing body on Monday, October 5, 2020, announced that they have appointed German tactician Bernhard Lippert to occupy the position of the Technical Director.
"FIFA Coaching Instructor, Bernhard Lippert has been appointed as Technical Director of the Ghana Football Association for a period of two years", the Ghana FA said in a communique yesterday.
Speaking on the appointment, former Hearts of Oak head coach Mohammed Polo says the choice of an expatriate instead of a local trainer is a disgrace.
"The Ghanaian style of football is 'agoro' and the new Technical director isn't aware nor has any knowledge about it so I don't know what he's coming to add, change or tackle.
"Appointment of an expatriate as GFA technical director is a disgrace and disrespectful to all local technical men", the former Black Stars attacker said in an interview with Spice FM.
Bernhard Lippert, 58, is a FIFA expert in instructing and training coaches and coaches' trainers.
The former footballer and highly respected coaches' trainer is fluent in English, Spanish, and German.