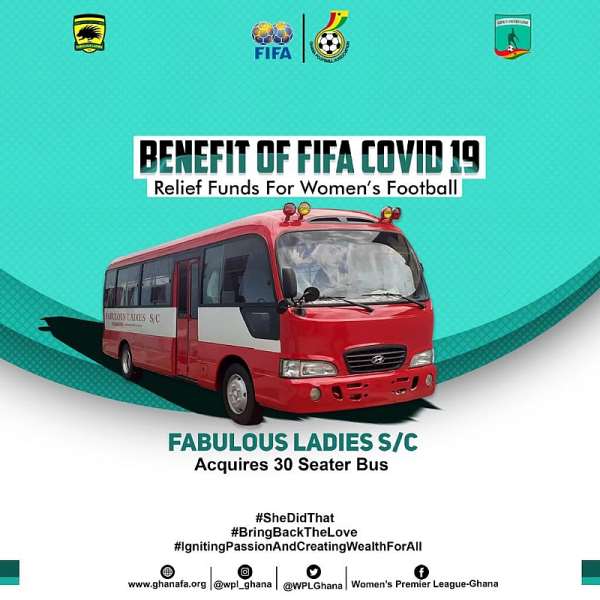 Fabulous Ladies FC and Northern Ladies FC have both used part of their share of the FIFA Covid-19 Relief Fund to purchase team bus for their respective clubs.
The Federation of International Football Association has over the last few months offered financial support to its member associations as part of efforts to help mitigate the financial burden presented by the global pandemic.
Besides the funds sent to the Ghana Football Association (GFA), the body also received a specific $500,000 for women's football development in the country.
Having received their share of the funds, Women's Premier League clubs Fabulous Ladies and Northern Ladies FC have acquired buses for their respective teams.
These buses have a 30-seater capacity and will be used to convey the team's to match venues while serving other purposes for the team in the foregoing.