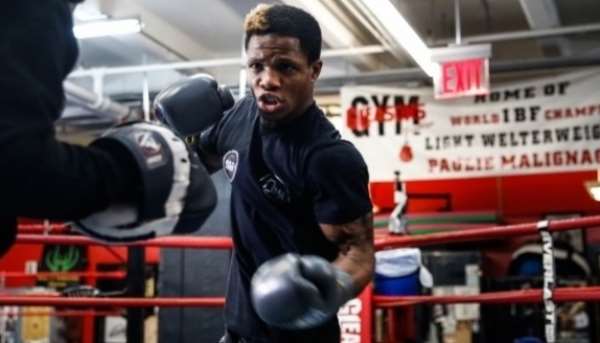 The management and boxers at Bronx Boxing Club at Jamestown in Accra have sent well wishing and victory messages to their former gym mate, Duke Micah, ahead of his upcoming World Boxing Organisation (WBO) bantamweight championship fight with John Riel Casimero on September 26 in Connecticut, USA.
Head trainer of the Bronx Boxing Club, Carl Lokko said that his gym was behind Micah to win the nation another world title.
Coach Lokko described Micah as one of the best fighters from Ghana who has the ability to become a world titlist with the right preparation.
"We are all supporting him to bring Ghana the title," Coach Lokko noted. "Micah is a great fighter and I believe he is ready to achieve the ultimate.
"Everyone at Bronx Boxing Club wishes him well and we are hopeful he would make us proud at the end of the bout," he told the media.
Micah trained under Coach Lokko in most part of his professional career before relocating to the US to team up with Andre Rozier.
During their working relationship, Micah became a World Boxing Council (WBC) International champion aside winning the national and African titles as well.
The 28-year-old pugilist will make his maiden world championship fight despite being undefeated in 24 professional fights.
He is expected to upset the experience Casimero who has won world title at three divisions. The Filipino will be looking forward to a ninth world championship win in 11 appearances when he takes on Micah.