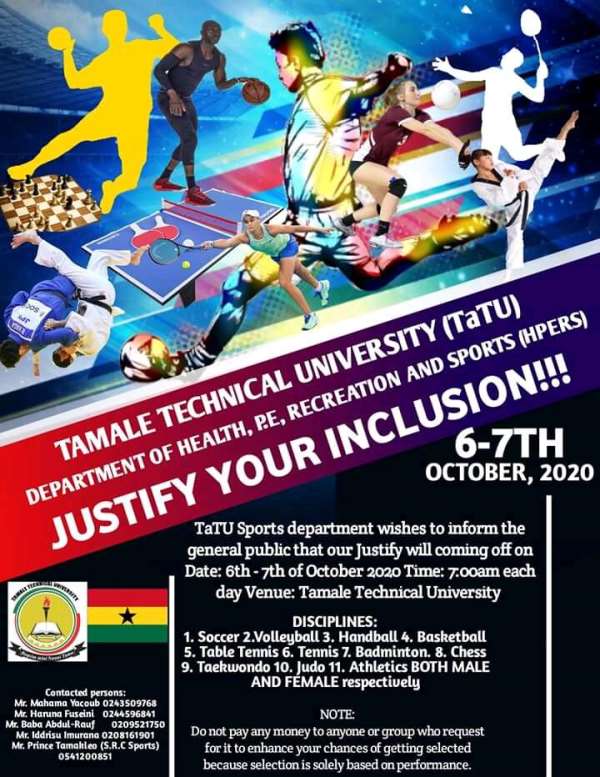 The Department of Health, P.E, Recreation, and Sports (HPERS) at the Tamale Technical University (TaTu) is set to organize an intensive justify your inclusion exercise for interested and talented students across the country.
This to scout potential and talented student-athletes for the school as well as award educational scholarships.
The exercise which has been scheduled for the 6th to 7th October 2020 will take place at the school premises.
Both male and female students are expected to participate in eleven (11) different disciplines.
The disciplines include Soccer, Volleyball, Handball, Basketball, Taekwondo, Tennis, Table Tennis, Athletics, Badminton, Chess, and Judo.
The final athletes will be selected based on performances at the end of the exercise.