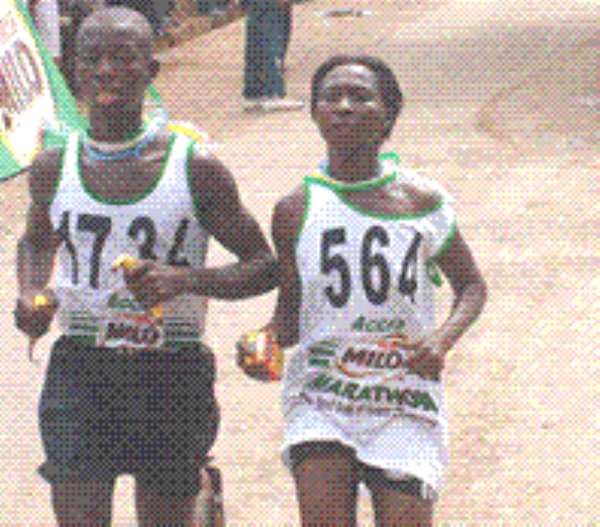 Accra Milo Marathon
The 20th edition of the Accra Milo Marathon will take place on Saturday, 28th October 2006.
The event to be organized by the Dansoman Keep Fit Club and sponsored by Nestle Ghana Limited will feature an under-15 race for about 1,500 school children which will start from the entrance of the premises of the New Times Corporation at 6am.
The main event to be contested by about 2,500 athletes will start from the Nungua Police barrier at 7am.
Both races will end at the Dansoman Keep Fit grounds at Dansoman.