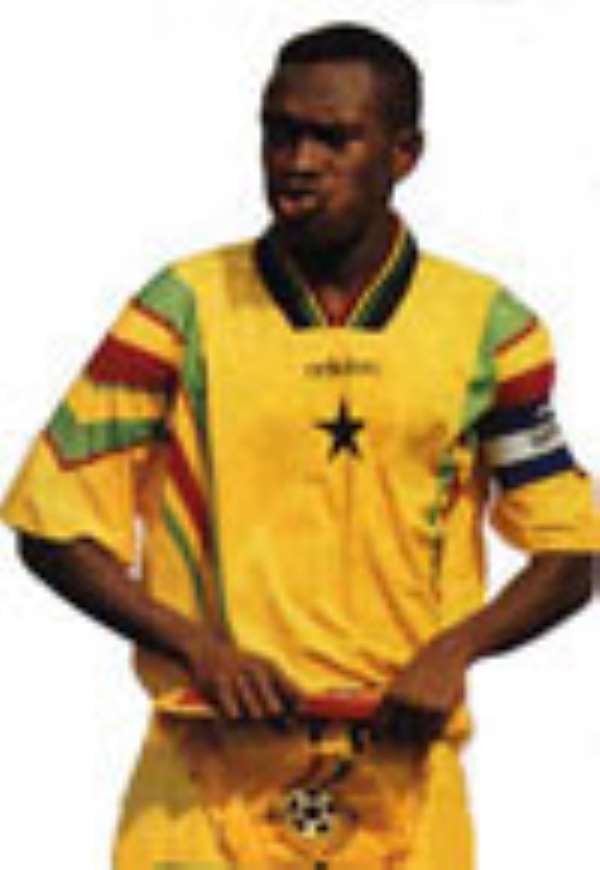 FORMER BLACK Stars captain, C.K. Ackunor, believes he is still endowed with soccer potential to contribute to the success of the team.
Ackunor, now plying his trade in Denmark with a Division One Side, A.C. Horsens, told the press on his arrival at the Kotoka International Airport last Tuesday evening that he could still be a blessing to the Black Stars if offered the opportunity.
He disclosed that his rich experience in the sport could go a long to contribute to the success of the national team.
"I occasionally take the young players in my club out and share my experience with them and I must say, it's producing fruitful results," was how he put it.
The 32-year-old midfielder commended the current Black Stars for putting Ghana on a higher pedestal by their sterling performance in the Germany 2006 World Cup.
"They proved everybody wrong in Germany, they didn't have a good tournament in Egypt, so little was expected from them, but they emerged from obscurity and towered above soccer giants like the Czech Republic and the USA," he said.
"They couldn't go beyond where their predecessors, Cameroun and Senegal reached, but the brand of football they showcased in the competition, announced to the world that Ghana has come far in soccer," he stated

He indicated that if he had been in the team, this time would have been the right moment he would have bowed out from the national soccer side.
The tried and tested midfielder, who features regularly for his Danish club, is in the country to attend to some family issues after which he will fly back.
I believe the new Stars Coach, Claude Le Roy, has what it takes to power the Black Stars to greater heights. " He is a good Coach, having chalked successes with soccer greats like Cameroun and others, he can take the team far," was how he described Le Roy.