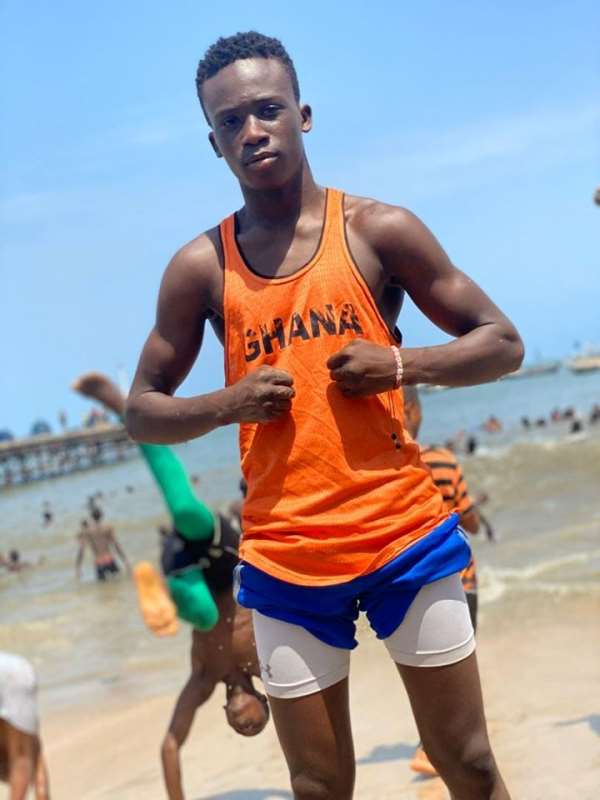 Olympic Games 2020 bound Samuel Takyi has received his stipend from the Youth Employment Agency (YEA) and thank all who contributed in deciding to support sportsmen and women in Ghana with the laudable package.
According to the 19-year-old national amateur boxing rising star, he received a message from the National Sports Authority (NSA) after it was published in the news that some sportsmen have not received the first trench of the package.
He was instructed to see his coach, Dr Asare and in a few hours, he was smiling as his mobile money wallet was credited. He stressed that their bonus after the 2020 African Olympic Qualifier in Senegal is still pending.
Samuel Takyi who fights in the featherweight division said the YEA package will maintain him sincerely in the next six months, so he is going all out in training to maintain his weight and focus solely on winning a medal at the Olympic Games.
"Now I am happy, I thank the government, Ministry, NSA, GOC, GBF and everyone for the support and encouragement," he expressed.
He acknowledged that it has been a long time since 1992 (Black Meteors) 1960, 1964 and 1972 (Boxing) Ghana won bronze and silver medals at the Olympic Games and he has promised to do his best to reach the medal zone, knowing well that the featherweight division is very competitive and exciting.
He thanked the media for promoting sports in Ghana, but want an increase in the time and space given to boxing and other sports.
He also thanked his colleagues in the Black Bombers team, especially skipper SuleimanTetteh who has also qualified for Tokyo 2020 and the management led by Mr George Lamptey as well as the technical staff headed by Dr Ofori Asare.