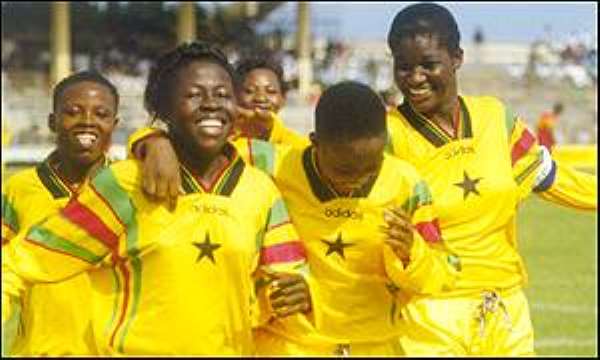 THE chief coach of the Super Falcons, Ntiero Effiom has said that he dreads the Black Queens of Ghana team to the forthcoming African Women Championship (AWC), scheduled for Oghara, Delta State later this month.
Speaking exclusively with Tribunesports in Abuja, the Pelician Stars of Calabar handler said the Ghanaian team possessed all the qualities to dethrone the Super Falcons in their quest to win the championship for the fifth time.
"The team has been together for quite a long time, they play cohesive football and the players are mature and intelligent. That is what makes a solid team," he observed. He said he had mapped out plans that would ensure that the Nigerian girls retain the trophy they have been winning since inception eight years ago.
According to the coach, "all my programmes have received the backing of the NFA. Two weeks after we resume camping we're expected to play the Ghanaian team in a friendly match. "This is to enable us put our team in the right frame of mind and also assess the weakness and strength of the Black Queens, thereby ensuring that nothing threatens our domination of football in Africa."
He also used the opportunity to clarify issues on the recent invitation of both Mercy Akide and Florence Omagbemi to the team. "These ladies have not told us that they have retired from playing for the country. They are playing well in their clubs and it is proper for us to invite them to the team to contest for a place. If they are able to out-play the younger ones, then they would make the team, but if contrary becomes the case, they would bow out honourably and all Nigerians would see it."
He promised to give all the players equal opportunity to prove themselves. He finally assured Nigerians of a memorable outing at the AWC. "Nigerians should not panic, we're the best in Africa, what other countries are doing is just to struggle with us but we're far ahead," he concluded.