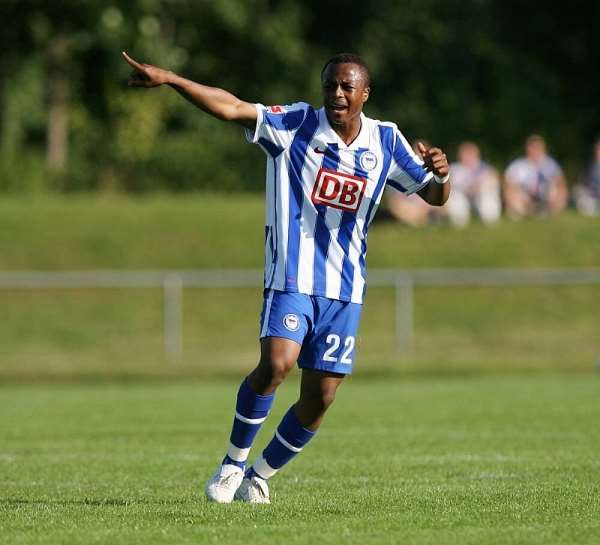 Andre Ayew in Hertha Berlin jersey
A picture of young Andre Ayew at trials at German club, Hertha Berlin in 2009 has emerged online.
Ayew is one of the best players to have emerged from the country. He led the Ghana U-20 team to win the 2009 World Cup in Egypt.
The 30-year-old started his career at Olympique Marseille.
The forward won two French League Cup titles and a French Super Cup crown.
Andre joined Swansea City in the Premier League but left the club for West Ham United after winning the club's best player in only his first season with the Swans.
However, Andre spent the 2018/19 season with Turkish giants Fernabahce after Swansea suffered relegation upon returning to the club from West Ham.
While still on the books of Marseille, Ayew was shipped around on loan, first to Lorient for the 2008/2009 season and then to Arles-Avignon for the 2009/2010 season.
But it has now emerged that Ayew went on trials in Germany with Hertha Berlin before ending up at Arles-Avignon.
It is unclear, however, if he was rejected by the club or he opted to go a different way.
Andre was a key figure for Swansea City last season despite failing to earn Premier League promotion.
He has however been tipped to leave the club this summer.