Mortein featherweight Champion, Tagoe gets new manager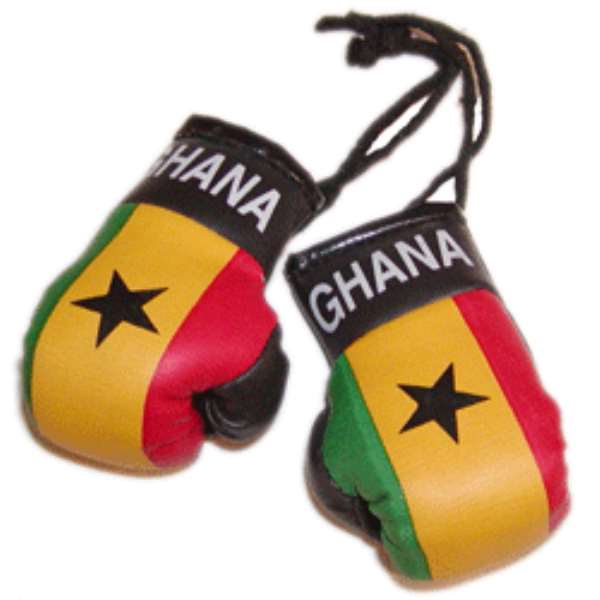 Ghana's Mortein featherweight champion, Emmanuel Tagoe on Monday signed a three- year managerial contract with the management of Dade Boxing Club and Dade Promotion Syndicate in Accra.
Mr Gideon Quartey and Mr Charles Okerchiri, Mangers of the Dade Boxing Club and Dade Promotion Syndicate signed on behalf of the managers under the supervisory eyes of Mr Joseph Tagoe, Tagoe's elder brother.
Entitlements of the boxer and the manger shall be 60 and 40 per cent of net receipts respectively, whereas rights and obligations conferred and imposed by the agreement would be personal to the parties and might not be assigned or transferred.
Briefing the press after the signing ceremony in Accra, Mr Quartey said his obligation as a manager involved arranging and supervising a suitable training programme for the boxer, as well as arranging fights, exhibition bouts and other professional engagements for Tagoe. He was optimistic that Tagoe was one of the few promising boxers in the country that had the tenacity and sense of focus to redeem Ghana's boxing glory.
According to him, anybody who got the opportunity to watch Tagoe fight would not hesitate to freely and sincerely express the need to assist him to harness his great skills to become a national asset.
'Dade Promotion Syndicate is poised and resolved to fully provide all the necessary support within its strength to Tagoe to enable him to become a national asset within the shortest time,' Mr Quartey said.
On his part, Tagoe expressed happiness about the contract saying, 'Boxing is my only talent and for sometime now I have been looking for a good manager, today I have found one.
Another important thing is that, I believe in my coach, Mr Teiko Tagoe, alias Akisseh, the head trainer of Black Panther Club in Accra, to make it to the international level soon.'