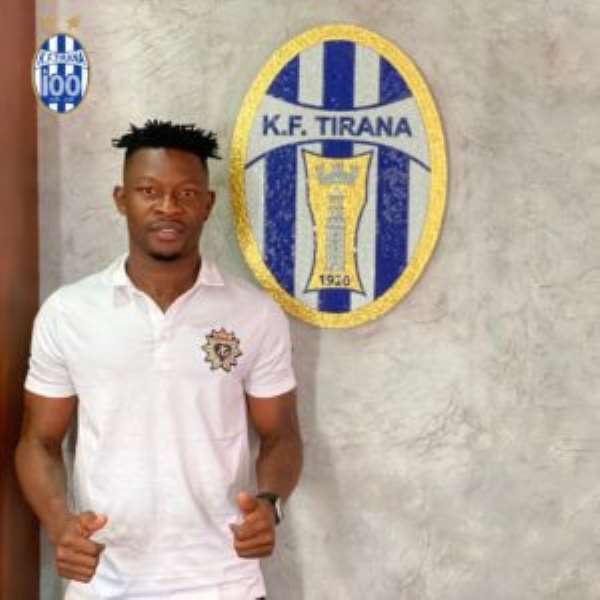 Albanian giants, KF Tirana has announced that they have completed the signing of Ghanaian striker Derrick Sasraku in the ongoing transfer window.
The club has been in talks with the lethal striker over a possible move since last month. On the back of successful talks, the club has today confirmed that they have secured the services of the forward.
"Derrick Sasraku, a player, joins the Tirana Football Club today. The striker from Ghana signed the contract that makes him part of the white and blues in the new season", a post on the Instagram page of KF Tirana has said.
Last season, KF Tirana enjoyed a successful stint in the top-flight league where they emerged as the champions.
They have now secured the services of former Aduana Stars goal monger Derrick Sasraku to give them a squad boost for the 2020/2021 football season.
According to the club, the 26-year-old will join the rest of the team in today's training session.