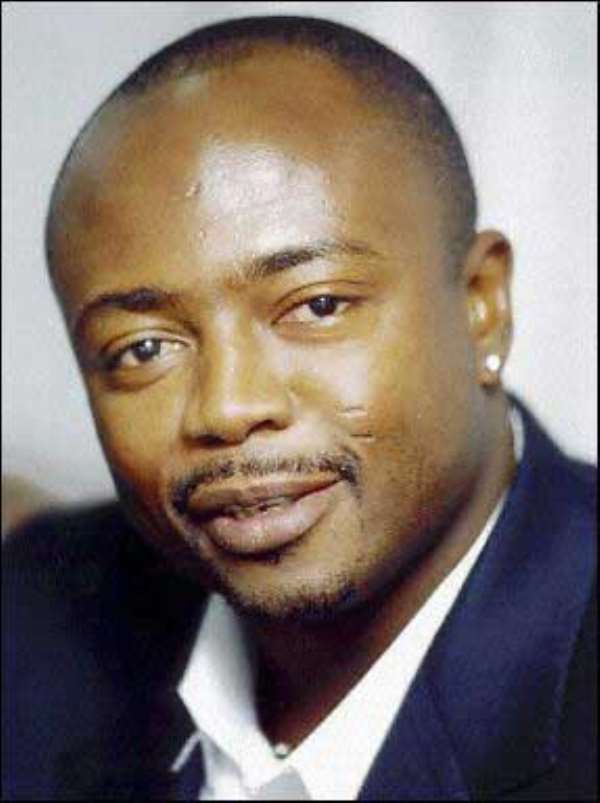 Abedi Ayew Pele
Abedi Ayew Pele, former captain of the Black Stars stands tall in the annals of the football history of Ghana and Africa.
His immense contribution to football development in Ghana and Africa are insurmountable. Though Ghana never won any cup during his active days when he captained the senior national team, his name will forever remain on the lips of all soccer enthusiasts for his remarkable performance and contribution to world soccer.
He was the first African footballer to claim the best footballer status three consecutive times. Abedi was voted the best foreign player in Italy, even when Diego Maradonna was at his peak playing as a foreign player in that country, a claim and conferment, which make him tower over Diego in Italian football circles.
The maestro, as he was popularly known, won the European Cup with Marseille for the first time in the club's history, a rarity in France for a very long time. He has consistently been invited to participate in World Cup draws with Brazil's Pele, a unique honourable recognition by FIFA.
In the recent successful bid by South Africa to host the World Cup in 2010, the Ghanaian football legend joined former president, Nelson Mandela, current president, Thabo Mbeki and the South African minister of sports to spearhead the campaign.
That was a great honour to a legend indeed! Again, Abedi was voted the best Africa footballer of the century. He is currently a Soccer Ambassador and a FIFA representative in Ghana.
Soccer experts, both on the local and international scene, have given varied opinions and description of the legendary, Abedi Ayew Pele.
Frank Bekenbauar, the German football giant had occasion to remark that Abedi Pele was the best player he had ever seen in his life and no player could stop him if he chose to move with the ball.
Mr. Ben Koufi, a former GFA chairman once remarked in an interview with this writer that "As for Abedi, his type would never reappear in Africa" and that he was just a darling boy to soccer enthusiasts including rival spectators whenever Ghana played in any country.
George Opon Weah, the first and only African player to become world best chooses Abedi as his football mentor due to his sure-fire performances. Honourable Abuga Pele, MP for Chiana/Paga who played at Real Tamale United (RTU) with Abedi in the Ghanaian premiership said, "There is no word to fit the description of Abedi. I sometimes become a spectator though I was on the pitch playing, just to see Abedi score goals in unique styles."
He said it was rare to get such players in the world, adding that Abedi needed to be properly recognised.
George Alhassan, a former striker of the Black Stars and Accra Hearts of Oak said Abedi was a player in his own class and no present or past player could think of comparing himself to him.
He made the remark to GNA Sports when retired footballers visited Tamale recently.
"The rest of his team mates were not helping him that was why Ghana never won any cup during his days with the senior national team," he said adding, "we the retired footballers were stars in our time but none could be compared to Abedi whose movement alone with the ball was worth watching."
George Alhassan said no player could play better than Abedi if he decided today to wear his shoes to join players on the pitch. "That is why I wanted him to partake in the just ended World Cup in Germany but I had less support when I raised the issue."
Probably, Abedi himself doesn't appreciate the mythical and legendary status that he has. His legacy looms larger than can ever be appreciated by himself or by his contemporaries.
The legacy of Abedi can rightly be described as the unravelled myth. A proportionate appraisal and appreciation of Abedi's role in the scheme of soccer should help to inspire and make Ghana greater.
Brazil soccer exists in the personification of Pele, Argentina still basks in the glory of Diego Maradona. In all these instances, the exaltation of their great performances has served as a rallying point for football development in those countries. Abedi's name and glory is crying for an exalted place in Ghana's football history. Clearly, that should begin to inspire the country towards achieving the best in soccer. The Ghanaian Abedi Pele has done it.
Other Ghanaian footballers can do it as well.
Michael Essien and Sulley Muntari are already drawing rave reviews in Europe and it is the hope of all Ghanaians that the country would produce other Abedi Peles to make football in the country more interesting.
While he is alive Ghana has the opportunity to use him to great advantage, just as South Africa used him to win the bid to host the 2010 World Cup. Even with his drug related profile, Maradona is still a utility symbol of inspiration in Argentina and Latin America as whole.
The myth and legendary Abedi Pele should be brought down on to the earth as a symbol of inspiration for the young and talented footballers to emulate.