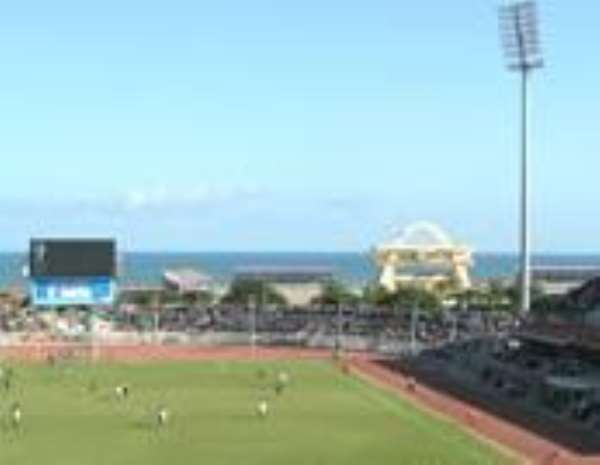 The Division One League Board (DOL) has fixed Saturday, September 23 as the commencement date for this season's national competition. A release signed by Douglas Djarbeng, Chairman of the Board copied to the GNA Sports advised the Clubs to contact the secretariat of the Ghana Football Association (GFA) for their fixtures.
The Clubs, he said must pay their officiating fees of seven million cedis each by close of Friday, September 22.
He said the DOL was concerned that most of the newly promoted clubs were yet to submit their players registration cards for signature and embossment and advised the defaulting clubs to take immediate action in that direction.
The DOL appealed to Clubs and their supporters to eschew hooliganism and rowdism to ensure a successful season.
The Week One fixtures are - In Zone 1A -Yeji Stars will clash against Catholic Stars at Yeji, at Navrongo - Morin Stars face Lepo Stars while on Saturday at Sunyani Topysmore face Nanumba National with Upper Stars in a local derby against Bolga Stars at Bolgatanga.
In Zone 1B, Kintanpo United face All Stars at Kintampo, Aduana Stars clash against B.A. United at Dorma, Chelsea meet Bechem FC at Berekum while at Wa, Numbo Stars clash against Nsuateman.
Norchip face Adansiman at Kumasi in Zone 2A, Kessben face Manganese FC at Prempeh College, Kumasi, Cornerstone clash with Mine Stars at the Asem JSS Park, Kumasi and at Bibiani, Gold Stars face Kaaseman.
In Zone 2B Tarkwa United face Dwarfs at Tarkwa, Samartex clash against Windy Professionals at Samreboi, Vipers face Metro SC at Cape Coast and on Saturday at Sekondi, Wise Fighters clash against Great Odupong.
At Afienya, Afienya United clash against Midtjiland in the top liner of Zone 3A, Okwahu United face Fairpoint at Nkawkaw while at the INDADFA Park, St Mirren clash against Mighty Jets with Seven United facing King Solomon at the Valco Park in Tema.
In Zone 3B, Abedi Pele's Nania FC clash against Great Mariners at the Legon Park, Maxbees face Suhum United at Suhum, Hotspurs face Zaytuna at Kade while on Saturday, Home Stars face All Stars at Ho.