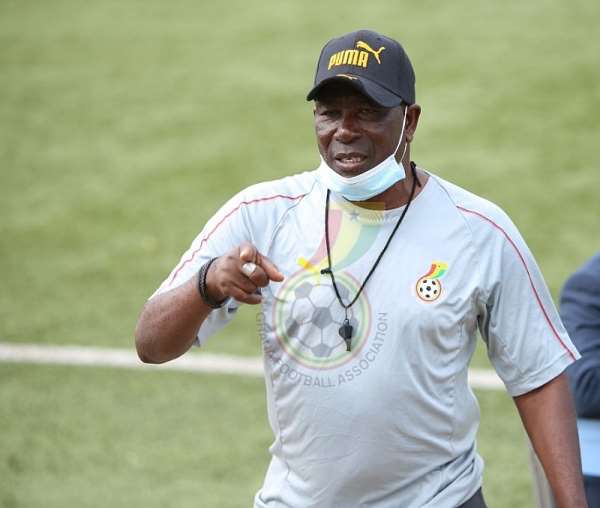 Coach Karim Zito
Ghana U-20 head coach, Karim Ziti has named Prof. Mintah and 3 other Ghanaian coaches who he believes are capable of excelling for the Ghana Football Association (GFA) as its Technical Director.
The Ghana FA has been without a technical director since April this year after partying ways with Coach Francis Oti Akenteng who had served in the capacity for the last 14 years.
While the search for the new technical director continues, there are reports that the GFA is considering bringing on board an expatriate to do the job.
For Dreams FC gaffer Karim Zito, he believes there are men in the country that will fit well in the position of the technical director. He has named 4 experienced tacticians he believes can do the job when given the opportunity.
"I think Prof. Mintah, J.E Sarpong, Malik Jabir, Bashiru Hayford deserve to be technical director for Ghana football", the former Asante Kotoko coach told Kwaku Osei TV on YouTube.
He continued, "They know the terrain and have that needed qualities to perform well but the final say lies in the power of the president, whether to appoint an expatriate or a Ghanaian".
Meanwhile, reports suggest that English tactician Judan Ali is a strong favorite to land the GFA technical director job.