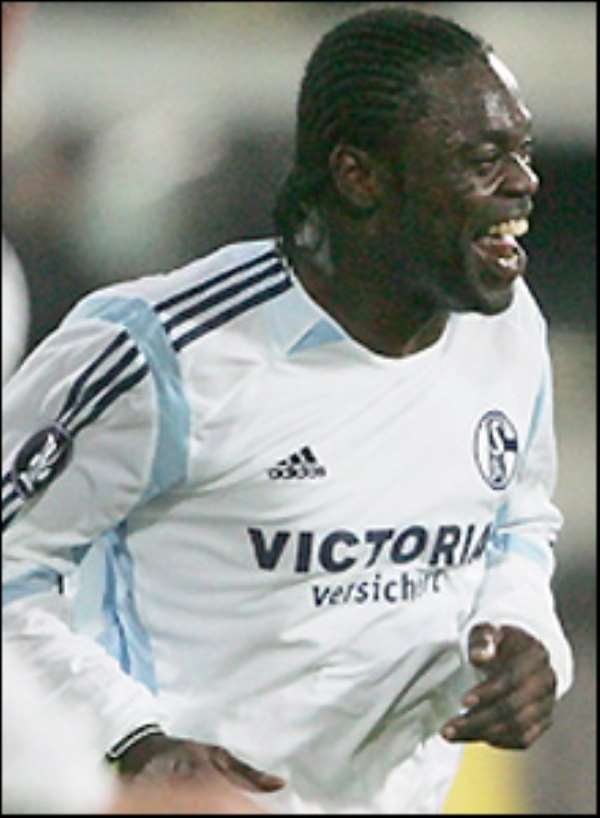 Germany striker Gerald Asamoah was the target of racist taunts at a German Cup game.

The Schalke player, who was born in Ghana and is black, scored two and set up three goals in his team's 9-1 victory over Hansa Rostock's development team on Saturday.

"I thought these times were over," Asamoah said. "I felt hurt."

Asamoah has spoken in the past about receiving racist abuse at German stadiums. The number of incidents has decreased, but Rostock is where such incidents had occurred before.

The Rostock team's general manager personally apologized to Asamoah, who declined an offer by his coach to be substituted at halftime.

"I wanted to go on playing and show them all," Asamoah said.

Asamoah was a member of Germany's World Cup squad and will return to Rostock for a friendly against Georgia on Oct. 7.

"Maybe they can make it up to him then," Schalke coach Mirko Slomka said.