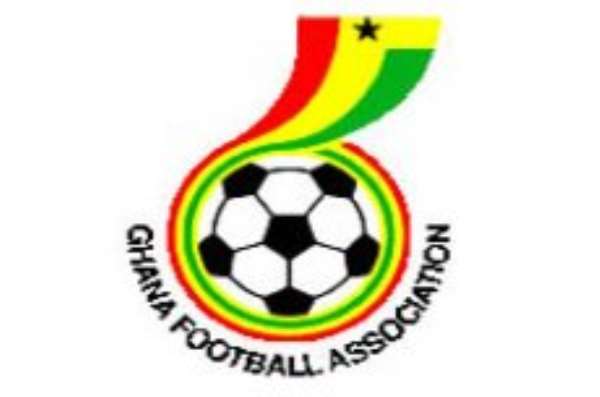 The Ghana Football Association says patrons of the game would be benefiting from intermediate courses in coaching and administration that would be supervised by qualified personal as its business and development programme takes off.
The Football Association informed the local media in Accra that the programs are part of its business and development document which is geared at making Ghana a model for football administration in Africa.
Some of the programmes outlines included:
Basic course in refereeing
Basic courses in medicine such as first aid and physiotherapy
Laying of junior structures from the under-12 level to under-19 to ensure regular pool of young players for the various national sides.
This programmes are for the last quarter of the year.
The local media were also briefed on all areas contained in the business plan that was unveiled in May 2006 at Cape Coast.
The new business plan revolves around former the five-year development document started by former FA boss, Ben Koufie which dwells much more on the technical aspect of the game.
However, the new document includes broader areas like business administration, sports medicine, youth development and womens football.
According to the president of the football association, Kwesi Nyantakyi, the business plan would seek to raise substantial capital from corporate bodies for the implementation of all projects.
Also present at the media interaction included Ben Koufie, Black Satellites coach Francis Oti Akenteng and George Dasoberi, project co-coordinator.
The FA has selected various technical persons to implement the programmes in the regions.
REGIONAL DEVELOPMENT COACHES:
Ashanti Region - Isaac Asare Lartey & Abukari Gariba
Volta Region - C. K. Doe & Yao Tsomaso
Western Region - Mohammed Abdallah & P. S. K. Paha
Central Region - Jojo Ampah & Arthur Norman
Brong Ahafo Region - Kwesi Owusu & Nana Awuah
Greater Accra Region - Anue Mensah & Hesse Adamtey
Northern Region - Dramani Masuddi & Nassam Yakubu Upper West Region - Ibrahim Mohammed & Alhassan Osman
Upper East Region - Peter Abilba & Annass Issaka
Eastern Region - Aziz Mohammed & Justice Appiah