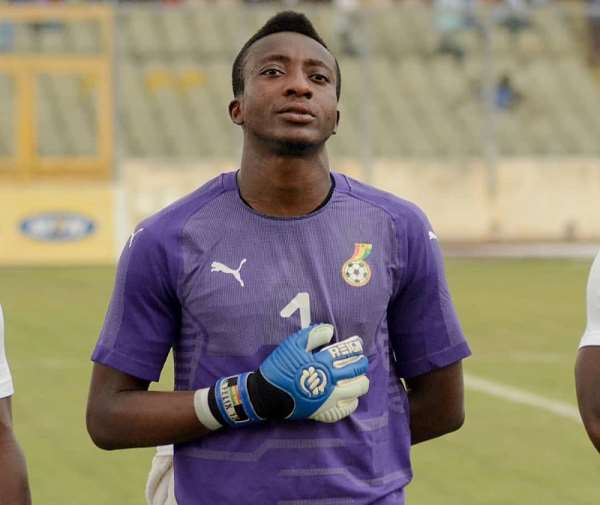 Goalkeeper Felix Annan has insisted that he has no qualms with Asante Kotoko head coach Maxwell Konadu contrary to other reports suggesting that there is tension between the two.
The shot-stopper started the 2019/2020 Ghana Premier League season as the first-choice goalkeeper for the Porcupine Warriors. Unfortunately after missing Matchday 5 to get married, he lost his place to teammate Kwame Baah.
Having missed as many as 10 League matches before the season was canceled, there have been speculations of ongoing friction between Felix Annan and Coach Maxwell Konadu.
Speaking in an interview with Topical Radio in Germany however, the goalkeeper has stressed that there is no problem.
"I don't have any problem with him [Maxwell Konadu], no issue at all, he has also not told me he has a problem with me. I will be happy if he tells me in the face that he has a problem with me, but he hasn't done that as we speak', Felix Annan said.
He continued, "So whatever it is, He will be the best person to give answers to because people who do their analysis of the situation do it as they see it so he will be the best person to give that explanation. He is the coach so anything he should be bold enough to give explanations when he is asked".
Meanwhile, Felix Annan has indicated that he will fight to regain his spot as the first-choice goalkeeper of Asante Kotoko.