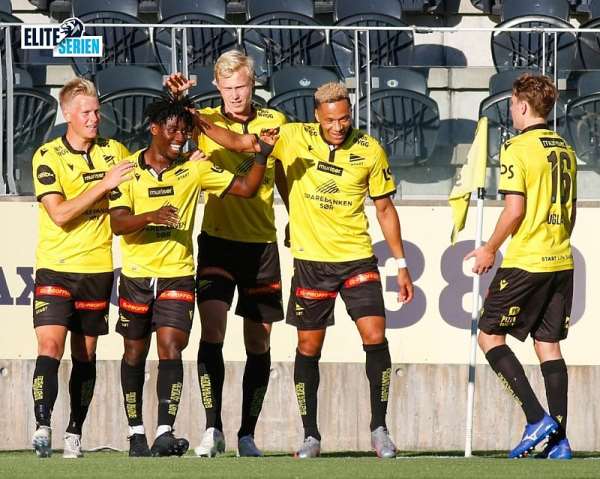 Midfielder Isaac Twum was left in an ecstatic mood on Sunday evening after netting the winning goal in his IK Start outfit's vital 1-0 win against Aalesund in the Norwegian top-flight league.
In a Matchday 17 encounter staged at the Soer Arena, the Ghanaian international earned a starting role for the home team after impressing in previous games.
The former Inter Allies captain displayed another good form and scored on the 29th minute to propel IK Start to an important 1-0 win against Aalesund at the end of the 90 minutes.
Speaking in a post-match interview, Isaac Twum appeared buzzing as he described his maiden goal for his team as really exciting.
"I think it's really a great feeling having your first goal for the club and its an important game and you winning the game for the club is really exciting", the 22-year old said.
Isaac Twum joined the Norwegian club from Ghana Premier League club Inter Allies in 2017 and has gradually established himself as a key man for the team.