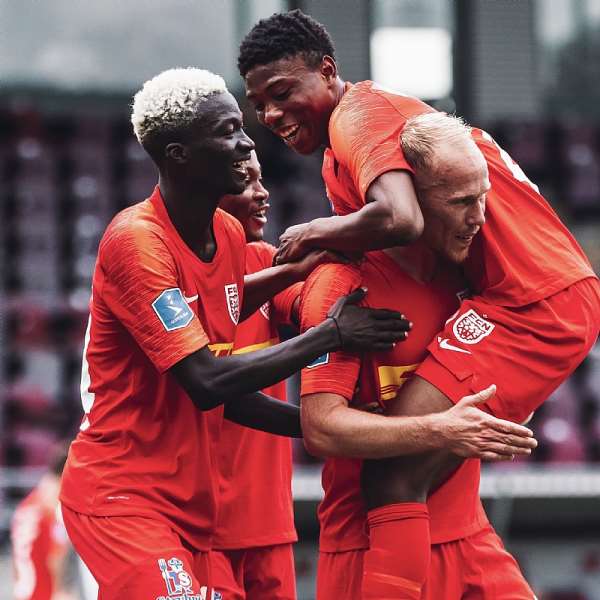 The Ghanaian trio of Abu Francis, Kamal Deen Sulemana, and Clinton Antwi were on target of Friday to help FC Nordsjaelland cruise to a 5-4 win against HB Køge.
The Danish outfit has been preparing for the upcoming season next month and engaged the fellow Danish club in a pre-season friendly match at the Right to Dream Park yesterday.
On the Matchday, Mikkel Rygaard Jensen opened the scoring for FC Nordsjaelland on the 23rd minute. Five minutes later, Jakob Johansson equalized to draw level for HB Køge.
After stepping up play, FC Nordsjaelland scored again through Ghana's Abu Francis to restore the lead bore Mikkel Rygaard Jensen netted his second a minute to the half-hour mark.
Two minutes to halftime, Marius Elvius scored for HB Køge to give his team hope of coming back into the game in the second half.
Fortunately, they had the gas to go the extra mile and turned the tide in the second half with goals from Liam Jordan and Jubril Adedeji on the 69th and 72nd minutes respectively to give them a 4-3 lead.
In need of a revival, FC Nordsjaelland found its heroes in Ghanaian teenagers Kamal Deen Sulemana and Clinton Antwi.
Those two goals sealed a 5-4 win for Nordsjaelland with the Ghanaian youngsters massively impressing with the minutes they injured.