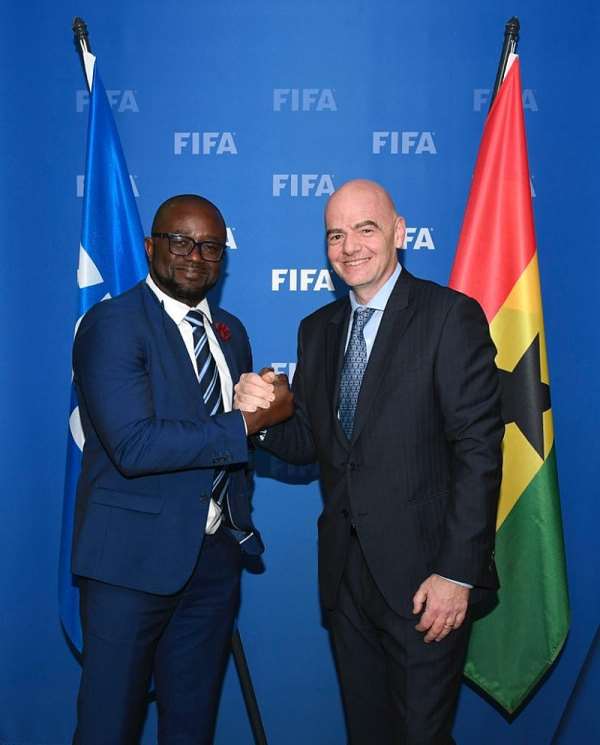 World football governing body, FIFA has urged the Ghana Football Association (GFA) and its stakeholders to comply with the 2019 Statutes of the association amid strong requests from some members for an amendment.
In the run-up to the upcoming Congress of the Ghana FA, there has been a proposal from several clubs seeking an amendment to the statutes.
After it was rejected by the Executive Council of the GFA, Techiman City Football Club initiated the process to secure a court injunction to stop the West African country's football governing body from holding the congress.
Today, a letter from FIFA to the GFA has explained why an amendment cannot be made at the upcoming Congress in the first place.
According to the world football governing body, the statutes which was revised in 2019 during the tenure of the Normalization Committee can only be amended again after broader consolation between.
"….we urge the GFA to prolong the said Statutory changes proposed to the 26th Ordinary Congress and to initiate discussions with FIFA thereon as soon as possible.
"Additionally and as a whole, we expect GFA, and in particular its members, to comply with the revised GFA Statutes as adopted in 2019, in particular, the transitional clause guaranteeing the transition to a new model for the GFA Congress (e.g. art. 81 par.6 of the GFA statutes currently in force)", a FIFA letter to the GFA said.
The 26th Ordinary Congress of the GFA has been scheduled for Tuesday, September 1, 2020.
Below is the letter from FIFA to the GFA concerning the amendment of the Statutes.