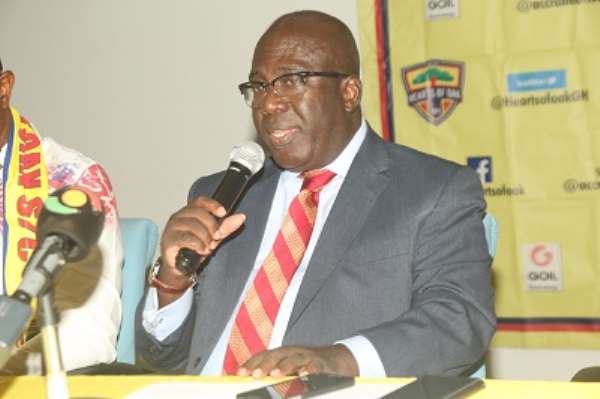 Hearts of Oak MD Frederick Moore
The Managing Director (MD) of Accra Hearts of Oak, Frederick Moore has revealed that the club will name a new assistant coach when the ban on football is lifted.
Since coach Edward Nii Odoom took charge of the club prior to Matchday 2 of the 2019/2020 Ghana Premier League season, the Phobians have not had an assistant coach.
Despite the continuous talk of the imminent appointment of an assistant to help the head coach, it never happened as the football season was eventually canceled as a result of the Coronavirus pandemic.
In the midst of the ban of football by the government, Hearts of Oak is now ready to name an assistant coach. According to MD Frederick Moore, they already have a shortlist of 2 coaches and will choose one when football is resuming.
"We have got a shortlist of two that we are dialoguing with them and at any moment in time we can bring them in", he said in an interview with Pure FM.
Frederick Moore added, "At this moment in time we are not even allowed to train so are we recruiting the assistant coach for him to go and sit home while we pay him just like that? When football is resuming we will name the assistant coach".
It remains unclear when football will resume in Ghana but it is understood that clubs could be allowed to return to training next month,