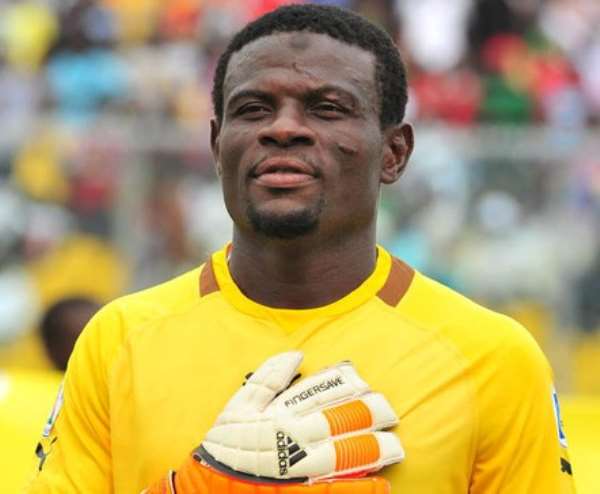 Goalkeeper Fatau Dauda
Ghana goalkeeper, Fatau Dauda has spoken highly of Obuasi Ashanti Gold Sporting Club (SC) as he describes his former club as very professional.
The highly-rated showstopper started his professional career with Okwahu United before subsequently being signed by the Miners in 2004.
According to the player who has had stints with clubs in South Africa and Nigeria, Ashgold SC is a very professional club.
"The club which paid me the highest amount was Ashgold. The first season I signed for them in 2004, they paid me 4,000gh", Fatau Dauda said in an interview with Accra-based Angel FM.
He continued, "I actually used that money to build 2 chamber and hall. Ashgold is actually a very professional club".
Currently, Fatau Dauda is contracted to Ghana Premier League side Legon Cities Football Club. He joined the side in 2019 and played a key role for the side during the 2019/2020 football season which had to be canceled prematurely as a result of the Coronavirus pandemic,